Jonathan Underhill secures acquittal for his client in multi-handed VAT fraud
24th December 2020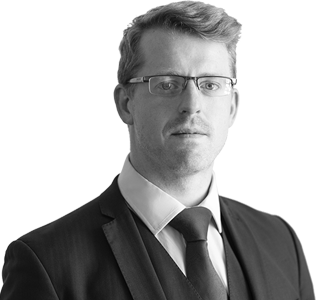 3PB's specialist crime and regulatory law barrister Jonathan UnderhillJonathan UnderhillCall: 2008 (pictured here) has secured acquittal for his client following a two week trial in a multi-handed VAT fraud matter.
Jonathan's client was accused of being knowingly concerned in the fraudulent evasion of VAT. After two weeks of prosecution evidence, and following detailed written and oral submissions, Jonathan was successful in persuading the judge to withdraw the case from the jury and direct the acquittal of the Defendant.
The case involved large amounts of accountancy evidence, multiple company directorships over a number of years and detailed consideration of VAT regulations and HMRC powers under Schedule 11.
If you wish to instruct Jonathan Underhill on a matter relating to this or any other matter, please contact his clerk Stuart Pringle by email on stuart.pringle@3pb.co.uk or call him on 01962 868 884.