3 Paper Buildings handpicks trio of family barristers
1st September 2023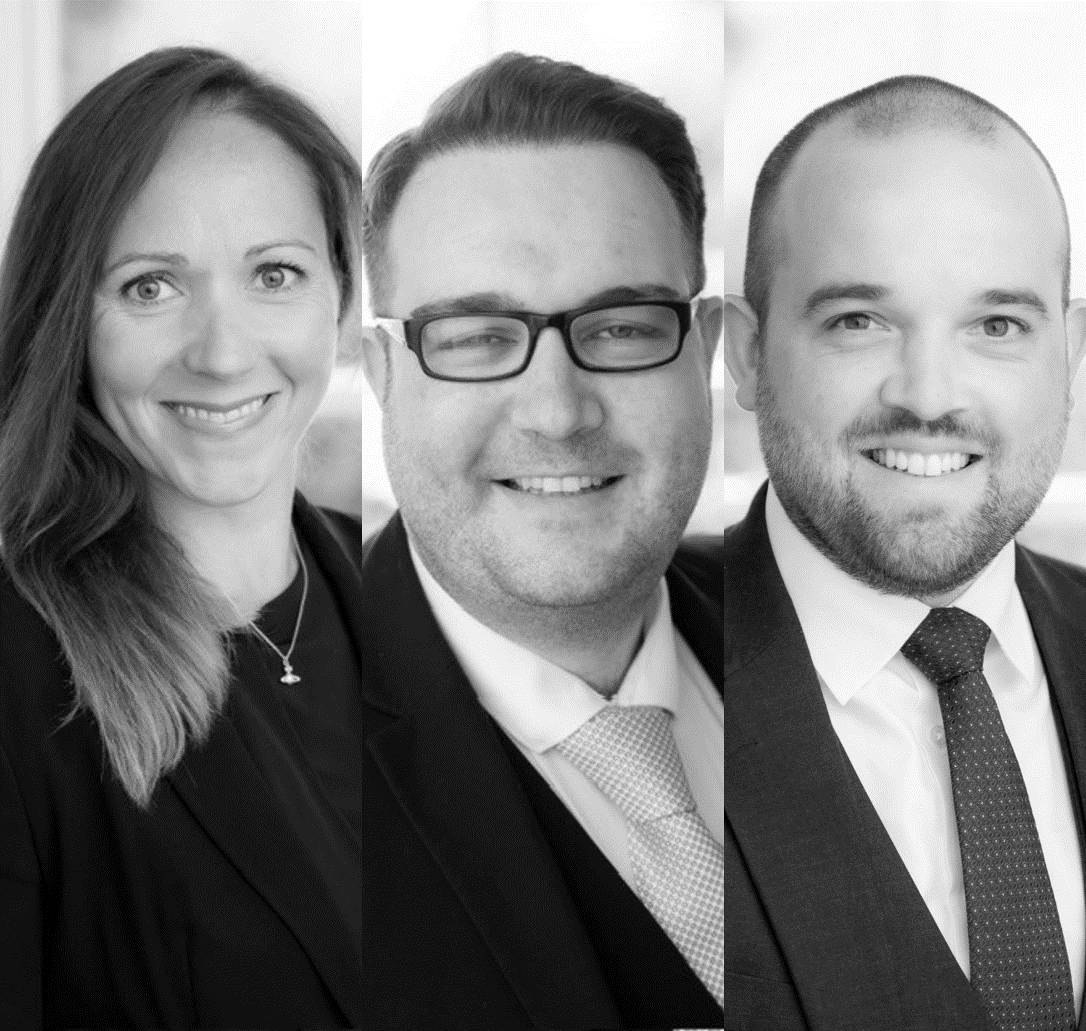 Pictured here: Elizabeth Gooderham (left), Paul Froud (centre) and Andrew Duncan (right)
Three experienced family law barristers have joined 3PB (3 Paper Buildings) to bolster its already award-winning, 80-strong Family Law Group. The national chambers handpicked the trio from the Midlands/South East specialist family law set, Senate House Chambers.
Elizabeth GooderhamElizabeth GooderhamCall: 2001 is a 22-years call childcare barrister, representing clients in public law and complex private law proceedings. She often acts in cases with vulnerable clients, including those with learning difficulties and disabilities, mental health difficulties, young parents and competent children.
Paul FroudPaul FroudCall: 2013, who was called to the Bar in 2013, is a very busy family law barrister with an emphasis on public law Children Act proceedings and a burgeoning private law children caseload. He acts for parents, local authorities, guardians and interveners and has appeared at all levels of the Family Court and the Court of Appeal.
Andrew DuncanAndrew DuncanCall: 2011 took the bar in 2011 and has built an exceptional practice in complex private and public law cases, representing parents, local authorities, children (directly or through their guardian), intervenors, grandparents and divorcees.
The new arrivals take 3 Paper Buildings (3PB) to 240 barristers, including 14 silks. 3PB's Head of Family Law, Vanessa Meachin KCVanessa Meachin KCCall: 1990Silk: 2018, said: "This recruitment underscores once again our determination to deliver breadth and depth of expertise in handling complex public or private law disputes over children."
Andrew Duncan said: "Joining 3PB is a hugely exciting move for Elizabeth, Paul and me and we are enormously looking forward to working more closely with its very experienced and talented team of barristers, clerks and management professionals."
If you wish to instruct Andrew, Elizabeth or Paul, or see about their availability, please contact their clerks Ian Charlton on [email protected] or by calling him on 0121 289 4333 or Dan Tidnam on [email protected] or Rob Leonard on [email protected] or by calling them on 020 7583 8055.