Lachlan Wilson joins Acas to give advice on the future of the workplace post-pandemic
1st June 2021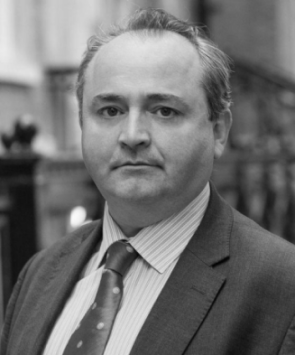 3PB's specialist employment and public law barrister Lachlan Wilson (pictured here) was amongst a panel of guest speakers at a webinar organised by Acas on returning to the workplace after the Coronavirus pandemic.
Lachlan joined four other professionals including Nick Wadsley, a senior advisor at Acas and Kate Nowicki, Director of Strategic Planning, Performance and Change at Acas, advising a large contingent of employers, lawyers, and employee representatives on potential legal issues that may well arise with returning (or not returning) to the workplace post-pandemic.
Lachlan said: ''It is important to have a clear communication strategy. It is absolutely vital that all staff have sufficient information to understand the measures that have been put in place to ensure their safety and wellbeing, and the part that they individually play in achieving this for themselves and others.'' Lachlan also flagged up areas where more thinking will be required to ensure protections exist for employees' privacy, and to enable them to "switch-off", in the face of an ever-increasing raft of technologies which have facilitated working from home, and which have been designed to monitor and assess productivity away from the conventional workplace.
During the coronavirus pandemic Lachlan wrote several publications on various aspects of employment and public law which can be found here on our dedicated Coronavirus legal resources hub.
If you wish to instruct Lachlan on an employment law matter, please contact Russell Porter, Chambers Director on russell.porter@3pb.co.uk or call him on 01865 793 736.
Acas work with millions of employers and employees every year to improve workplace relationships. Acas is an independent public body. Click here to contact Acas for more information and here to see its new four year strategy to make working life better for everyone in Britain.