Neil Fawcett gives legal opinion that estate agents could be 'negligent' for not disclosing air pollution levels
19th March 2021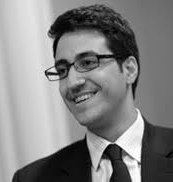 3PB's commercial barrister Neil FawcettNeil FawcettCall: 2006 has co-produced,  with Jessica Simor QC from Matrix Chambers,  a 20-page legal opinion for the Central Office of Public Interest which says there is a "strong legal argument" that estate agents not disclosing air pollution levels would be considered negligent.
This follows the news about a new pollution rating tool for every postcode in the UK, addresspollution.org - using 1.5 billion data points generated by air pollution experts at Imperial College London - to allow homeowners to access a free air quality report for any address. The dataset shows wide variations, frequently with `bad' air clusters and good air clusters in the same UK City.
The data reveals that one in four UK addresses exceed World Health Organization (WHO) limits for air pollution and comes after a study estimated that 99,000 early deaths every year in the UK and 15 per cent of worldwide Covid deaths could be attributable to dirty air.
The addresspollution.org campaign – which has received widespread news coverage including The Guardian, Times, Irish Times and Mail Online - comes from the Central Office of Public Interest (COPI) which is attempting to force the disclosure of air pollution ratings by estate agents, property websites, surveyors and conveyancers in the same way they are already obliged to reveal deadly substances, such as asbestos.
Humphrey Milles of COPI said it is "a dangerous, invisible killer" and now the data is available "it would be shameful for the property industry to not start acting in an honest, transparent way".
To access the postcode search tool, go here to addresspollution.org.
To instruct Neil Fawcett or speak to him about the issue of air pollution disclosure, please contact his clerk Mark Heath by emailing mark.heath@3pb.co.uk or call him on 0330 332 2633.