Matthew Wyard successful in judicial review of school transport decision for disabled child 
2nd February 2022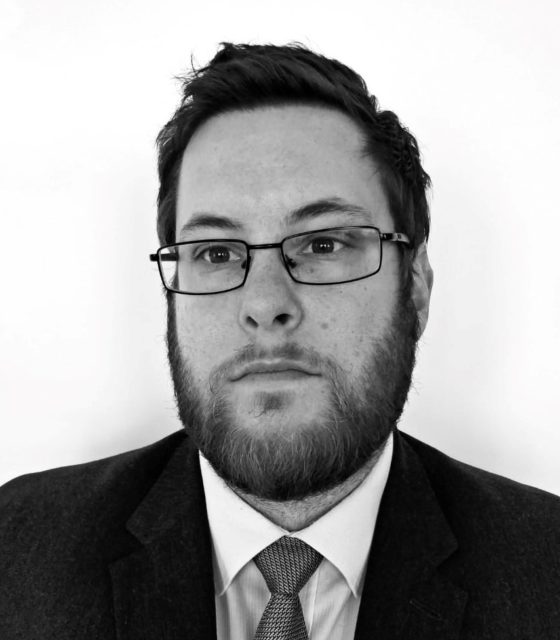 3PB public law barrister Matthew Wyard,Matthew WyardCall: 2014 pictured here, recently acted in a judicial review for the claimant in R(on the application of EP, through her litigation friend MAP) v Norfolk County Council  and successfully secured home to school transport for them, as well as an agreed quashing of multiple decisions refusing this support.
The claimant, EP, is a disabled child with physical and mental disabilities. At secondary transfer she secured a place at T School. Following a successful admissions appeal, she was offered a place at B Academy. Within the decision of the admissions appeal panel, the panel, having considered evidence of the suitability of both T School and B Academy, found that B Academy was the "only school able to provide for [the claimant's] medical, emotional or educational needs."
As a child with a disability and/or mobility problems, attending an Academy school that was not within walking distance of her home with no arrangements having been made by Norfolk County Council ("Norfolk") to enable her to become a registered pupil at a school nearer to her home, the claimant fell within the definition of an "eligible child " within paragraph 6 of schedule 35B of the Education Act 1996 ("the 1996 Act") and was therefore entitled to home to school transport. Despite multiple applications for transport under various grounds, Norfolk continued to refuse EP's mother's applications, its position being that the claimant should attend T School despite (i) the factual finding of the admissions appeal panel and (ii) a letter from T School explaining why it wasn't suitable for the claimant.
Following some initial advisory work on the merits of a challenge, Matthew was instructed to prepare the claimant's Statement of Facts and Grounds. The claimant's claim proceeded on three grounds of challenge:
That Norfolk was in breach of its statutory duty under s508B of the 1996 Act to provide transport by virtue of the claimant being an eligible child or that it had acted irrationally in not so finding;
That Norfolk had acted in breach of its statutory duty by not transporting her as a disabled student pursuant to s508B of the 1996 Act, or was acting irrationally in failing to exercise its discretion under s508C of the 1996 Act to transport her as a disabled child with mobility problems; and
That Norfolk's Home to School Transport policy was ultra vires by adding additional hurdles not required under the relevant DfE statutory guidance in respect of the provision of transport for disabled children.
Norfolk's primary defence to the claim was that the challenge had not been issued promptly. It failed to address the substance of the claim, conflating the obligations it owed to the claimant as a disabled child, with those it owed to children with special educational needs and the duty to make reasonable adjustments under the Equality Act 2010.
Matthew was instructed to draft a Reply to the Summary Grounds of Resistance which pointed out the deficiencies in the Council's defence. Three working days after the filing of the Reply and prior to a permission decision, Norfolk wrote to the Administrative Court Office conceding the claim. It subsequently agreed to provide home to school transport to the claimant, quash its earlier decisions and to pay the claimant's legal fees.
Matthew was instructed by Robin Jacobs, Employed Barrister, of Sinclairslaw.
Matthew is a public law barrister with a particular expertise in public law issues surrounding education, health and social care, as well as a complimentary expertise in data protection. He is a member of the Attorney-General's C Panel of Counsel to the Crown and sits as a Chair in the Valuation Tribunal. He acts in a broad range of public law proceedings for and against central and local government, educational institutions, regulators and corporates.
To instruct Matthew in a public law matter, please contact Practice Director Chris Mitchell on chris.mitchell@3pb.co.uk or call him on 020 7583 8055.