Robin Leach and Thomas Evans prosecute docker sentenced to 21 years for £118m cocaine smuggling
21st July 2023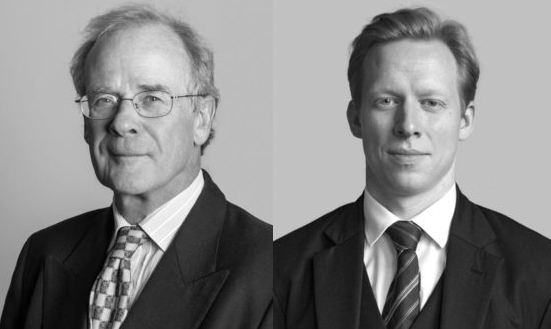 3PB criminal barristers Robin Leach and Thomas Evans (pictured here left to right) prosecuted a 45-year-old dock worker on a charge of co-conspiring to import 1.5 tons of cocaine valued at £118m into the UK. The man's 21-year sentence follows his retrial at Portsmouth Crown Court, after a previous jury had been unable to reach a verdict.
Two of the docker's co-conspirators were previously jailed for 14 and 13 years respectively, having admitted their guilt.
Click here to read BBC News coverage of the case - Portsmouth docker jailed over £118m cocaine haul in bananas - BBC News.
Robin Leach is a Grade 4 Prosecutor on both the South Eastern and Western Circuits. He regularly acts as a leading Junior in serious cases involving fraud, money laundering, drugs and firearms, and has been instructed in many cases involving the National Crime Squad and SOCA. As defence counsel he has been involved in all types of criminal cases including rape, corruption and large frauds.
Thomas Evans is a Grade 3 Prosecutor. He is recognised as a skilled advocate and talented tactician representing clients charged with offences of the upmost seriousness and complexity. His practice encompasses the fields of general and regulatory crime. He is quoted in the legal directories Chambers and Partners and the Legal 500 as "a forceful, hard-working, tactically astute advocate" with "his eloquence in court captivat[ing] the jury".
To instruct our barristers please email their clerk, Chambers Director Stuart Pringle on [email protected] or call him on 01962 868 884.