Leading criminal law barrister Jane Rowley appointed as a Circuit Judge
19th November 2021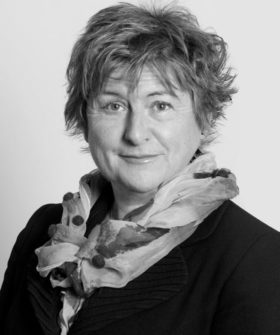 We are delighted to announce that the Queen has appointed 3PB's specialist criminal law barrister Jane Rowley (pictured here) to be a Circuit Judge with effect from 22 November  2021. HHJ Rowley will sit on the South Eastern Circuit, and be based at Inner London Crown Court.
Jane Rowley was called to the Bar (BVC Inns) in 1988. She was appointed Part-Time Judge (Recorder) in criminal cases in the Crown Court since 2008 and was authorised in 2016 to deal with Class 2 sex-ticketed cases.
In 2015 she gained authorisation to deal with Private Law family cases in the County Court and in 2019 was authorised to deal with Public Law Family cases, which involves children at risk of suffering significant harm.
Between 1998 and 2000, Jane acted as Crown Counsel Criminal for the Attorney General (Cayman Islands Government). This post involved liaison with foreign governments and law enforcement agencies as well as advising and presenting cases on the Government's behalf. These cases included, Murder/ Manslaughter, Death by Driving, Rape and Health and Safety cases.
Jane Rowley regularly appeared in complex and serious cases in London and on the Western Circuit. In 2004, she attained the highest level of grading, Category 4, on the Unified list. She is recognised as a Senior Junior within the Criminal Justice System, with over 25 years of experience at the criminal bar. Her main area of expertise was in Serious Sexual Offences, such as Rape, often involving the young and the vulnerable. Jane also had considerable experience of dealing with cases involving the use of intermediaries, and experts. She had excellent "team" working relationships with those who instruct her and good client empathy and understanding.
In the last 12 months, she acted for the Serious Organised Crime Unit as Lead Counsel in a major drugs conspiracy involving millions of pounds worth of drugs, and was Lead Defence Counsel in an Attempt Murder, and involved in numerous Rapes and Sexual Assault cases.
Read the formal confirmation of Circuit Judge Rowley's appointment from the Courts and Tribunals Judiciary. https://www.judiciary.uk/announcements/circuit-judge-appointment-rowley/