Five years after Grenfell, Philip Bambagiotti calls for new law reform strategy to address widespread problems of defective buildings
13th June 2022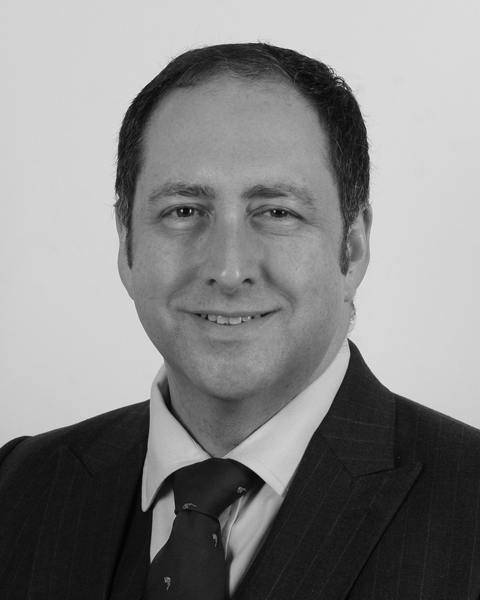 On the eve of the fifth anniversary of the Grenfell Fire, leading building safety and cladding disputes barrister Philip BambagiottiPhilip BambagiottiCall: 2018 from 3PB (3 Paper Buildings), pictured here, has said that the experience in Australia is that "a new regulator and policing regime is likely to have difficulties in delivering the promised, safer buildings, or in providing adequate remedies for residents blighted by unsafe cladding. We need to a broad, bold, comprehensive approach if we are to bring about qualitatively better construction in the UK."
He says that the perspective obtained by looking at building regulation both in Australia and England & Wales illustrates both the breadth as well as the depth of the challenge involved in meeting the challenge posed by widespread building defects. In both countries, the legislative response has been to go further, higher, and tighter with regulation, procedures, regulatory powers, and enforcement in face of the extent of the problems. This reflects the common 'go-to' response for governments. However, he is concerned that this approach underestimates the challenges posed by fundamental features of the legal framework in which residential development occurs in both countries.
Regulation of building work lay on top of a delicate balance of legal and commercial imperatives and relationships. Balance is necessary to ensure that work is done properly and safely, as well as maintaining commercial viability. The task is nuanced and complex. Philip Bambagiotti says that the broad notice and powers provisions of the Building Safety Act merely emphasise the importance of that balance for the regulation to work effectively. These underline the need for provisions of this sort to sit within a broader strategy of 'root and branch' law reform in this area.
This approach includes evaluating or re-evaluating basic assumptions on which the law currently operations – such as the status and entitlements of occupants, both owners and tenants, in high rise apartment buildings to claim compensation for defects, and to 'enforce' building standards. These basic assumptions can reach well into the legal framework. Assessment could well include re-evaluating the gaps in coverage in the common law, as in the law on negligence for the recovery of losses after building defects are causing "serious problems". The law must reform to prevent 'those that suffer the consequences of defective or shoddy work from being able to recover compensation from those that were principally, and actually, responsible for those problems'. The law must either evolve or develop to avoid creating these "liability 'cul-de-sacs'. An innovative approach might be called for, such as has been seen with the enactment of a statutory 'duty of care' for those which substantial control over building work in New South Wales, Australia.
Philip says that whilst the broad notice and order powers in the new Building Safety Act 2022, namely the broad notice and order powers can be effective in the short term to
compel desirable conduct, these do not, of themselves, engender changes or recasting to industry culture, and so are unlikely, on their own, to lead to an overall, long-term solution.
Something more is required. He comments that while the new law "makes some very bold strides in the field of building regulation", it cannot achieve its goals on its own. Its framing, for example, poses difficulties to it being 'accessed, addressed, interpreted, and understood by the community/industry as a whole'. Crucially, it is difficult to assess the 'on the ground' effects
of the new Act without the detail of the regulations – which have not yet been foreshadowed."
He says that "in too many instances, the UK legislation can lead to the sturm und drang of statutory remedies and consequences to be levied against straw or impotent targets, often
businesses without the obvious means to give proper redress. What seems to be required is for the legislation to be framed so that the consequences of bad work include access to proper compensation for those that have sustained the losses – and where the measure of that compensation reflects both the measure of the loss and the means of redress. This involves, inevitably, those that directly bear the consequences of defective and sub-standard building work being able to take action that has a reasonable chance of resulting in the provision of the adequate compensation needed to actually rectify the defects."
He questions the enforcement focus of the legislation, and notes the size of the challenges faced by the newly created Building Safety Regulator. He notes that: whilst having a proactive, empowered regulator, is not a bad thing, there is a question as to whether this is a sound basis upon which to rely for a whole system of regulation. He says that: 'If one is to rely upon the presence of the sheriff to keep order, the town is not safe when the sheriff is indoors, or looking the other way. "
Philip's suggests that "in order for these bold moves and new powers from the Building Safety Act 2022 to have any real chance of success, they must be supported by an ongoing
programme of real and honest reform/' And that: 'What is needed is reform that looks at all aspects of the process, that identifies what works, and what causes unnecessary hold up and expense, and then having the courage to fix them. A lot has been done, but there is clearly a lot more to be done."
Philip Bambagiotti was recently commissioned by the NSW state government to report on the practical effect, shortcomings and operation of building regulations and legislation from
the perspective of all the relevant industry stakeholders: owners' groups, developers, builders, contractors, materials suppliers, financiers, government bodies, building consultants and professionals, all with a view to producing a new approach to improving them.  His analysis will also feature in a new book that takes a critique of building legislation, due to be published by Thomson Reuters later this summer.
To read a full copy of Philip's analysis of the notices & orders provisions of the Building Safety Act 2022 (UK), click here. To access his other papers and commentaries on
building regulations, both in the UK and Australia, simply call his clerks. To contact Philip about this analysis or any other matter, please email philip.bambagiotti@3pb.co.uk. To inquire as to whether he can assist with these or other matters, please contact his London clerks, Stephen Evers on stephen.evers@3pb.co.uk or Joe Townsend on joe.townsend@3pb.co.uk or by calling either of them on 020 7583 8055.