Former Skaddens partner joins 3PB 
19th April 2022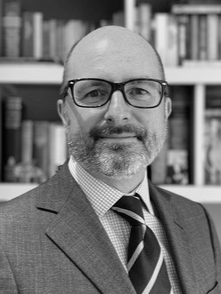 International arbitration barrister, commercial litigator and former Skaddens partner Patrick Heneghan, pictured here, has joined the commercial and construction & engineering teams at national chambers 3PB Barristers (3 Paper Buildings).
Patrick left Skadden Arps Slate Meagher & Flom in 2015, after almost 15 years in its international litigation and arbitration team. More recently Patrick has been assisting retired High Court judge Sir William Blackburne in his appellate role in relation to complaints concerning the Global Restructuring Group at RBS.
Patrick brings with him a wealth of experience acting for clients in complex private commercial international arbitration disputes, as well as in investment treaty proceedings. He has represented clients in arbitration proceedings in numerous jurisdictions, from London to Hong Kong, Geneva to Stockholm and Paris to Johannesburg, and under all the major institutional rules.  These disputes arise out of a wide range of commercial matters including shareholder agreements, pharmaceutical products, insurance, oil and gas, electricity generation and transmission, mining and finance.  Patrick also has considerable experience of engineering and construction disputes, particularly in the energy field.
Patrick has, in the past, been highly recommended in all the major directories and his work has also been recognised by the Financial Times in its Innovative Lawyers report. Published extensively, Patrick has authored numerous articles on international arbitration and other related fields and was joint-general editor of the 4th and 5th editions of Thomson Reuters' Arbitration World.
Commenting on his new role, Patrick said: "There is a fairly well-trodden path of international arbitration practitioners moving from leading firms to chambers at a certain stage of their careers, a key advantage being the ability to overcome the difficulty of conflicts created by the sheer size of some law firms, which can restrict engagements and, in particular, arbitrator appointments."
Speaking of why he chose 3PB, Patrick said: "I chose 3PB first and foremost for its people, from CEO Simon Astill and the clerking and administrative team to David Berkley QC and the other members of chambers.  I have met some exceptional practitioners, who have been extremely charming and supportive.  It is a forward looking, modern set with domestic heft, international reach and bags of ambition, including in the international arbitration space. 3PB is obviously going places."
Fresh on the heels of announcing excellent financial results for 2021-22, 3PB's CEO Simon Astill said: "Patrick is a top international arbitration lawyer, whose sector and regional expertise internationally complements other 3PB international arbitrators including David Parratt QCDavid Parratt QC (Scot)Call: 1999Silk: 2017, Peter ColliePeter CollieCall: 1994 and Philip BambagiottiPhilip BambagiottiCall: 2018."