The cost of dying - litigation costs in Probate and Inheritance Act claims - 11 November
Wednesday 11th Nov 2020
11:15 am - 12:15 pm
Via Zoom
CPD: 1
Price: FREE
Register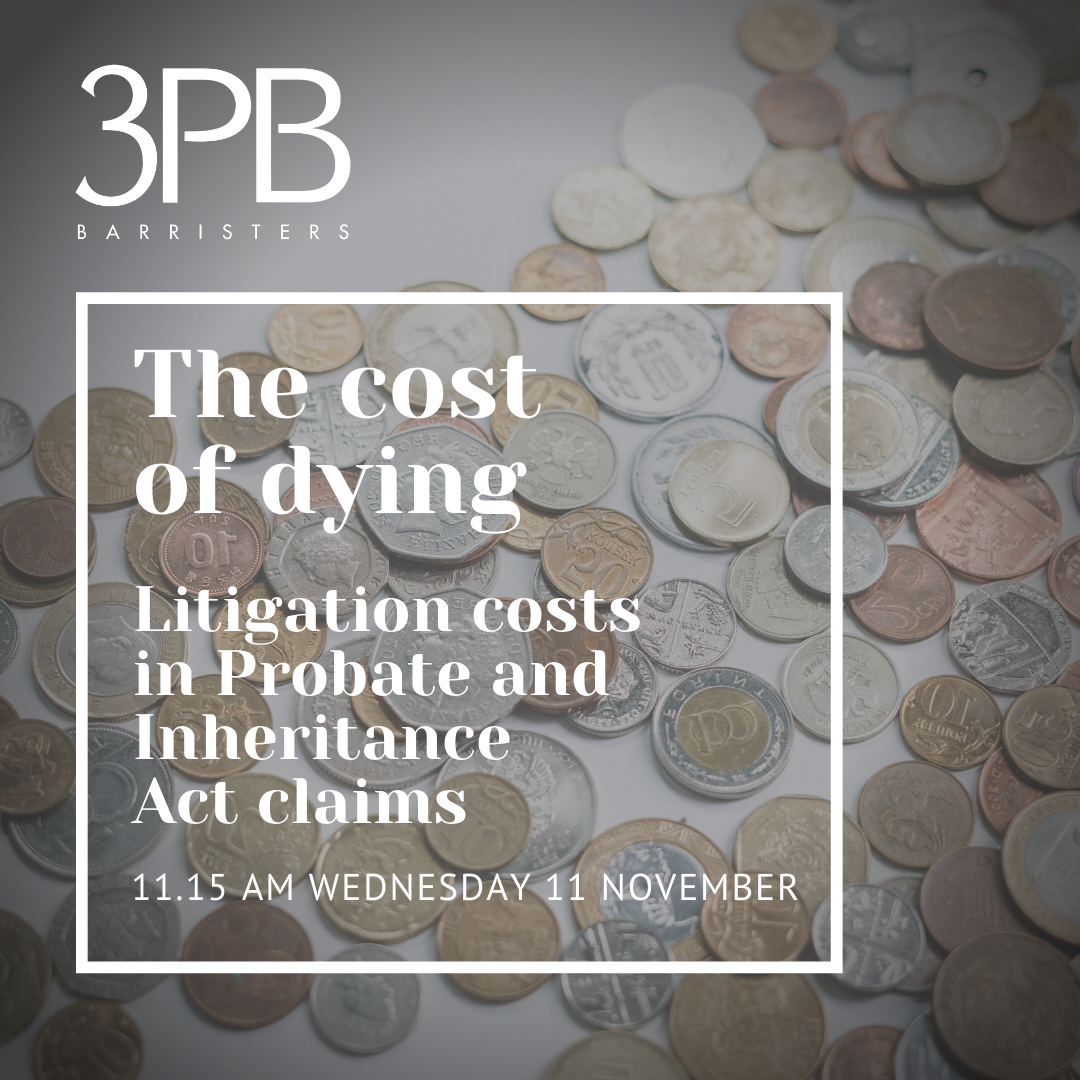 3PB Barristers are hosting a free Probate Webinar via Zoom on Wednesday 11 November at 11:15am. Focusing on litigation costs in Probate and Inheritance Act claims, Lydia Pemberton, Oliver Ingham and Ashley Blood-Halvorsen will cover:
Costs in probate claims
Costs in 1975 Act claims (and any associated TOLATA claim)
Ashley Blood-Halvorsen will review the exception to the general rule by considering Spiers v English and Wharton v Bancroft.
Oliver Ingham will examine the recovery of costs by claimants to probate actions, including the recovery of funding expenses such as CFA uplifts/litigation loans.
Lydia Pemberton will address the issue of costs from the Defendant's perspective, including the use of CPR Part 57.7(5).
We would be delighted to see you on Zoom. Please register above so that we know we have enough Zoom spaces available.
Venue Information
Via Zoom