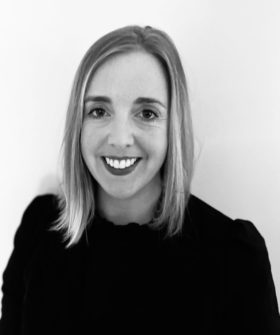 Samantha Smith
Year of Call: 2007
Solicitor: 2011
Email Address: [email protected]
Telephone: 0121 289 4333

Family
Samantha Smith is a specialist family barrister and former-solicitor who has moved across to private practice after ten years working in-house for local authorities, employed as a senior in-house family and public law expert for both Birmingham City Council and Worcestershire County Council.
At Birmingham City Council, one of her roles included a two-year secondment exclusively as an advocate in the Family Court undertaking multi-day final hearings as well as appeals. Samantha has good experience of undertaking hearings that are complex, dealing with difficult circumstances as well as expert and vulnerable witnesses.
Samantha has signicant experience of providing legal advice to children's services on policy matters placing them at risk of judicial review, for example advice about their NRPF subsistence policy, payments to foster carers and special guardians and the provision of services to children leaving care. Accordingly, Samantha is well versed at analysing risk and providing legal advice in a way that is robust, clear and pragmatic.
She had conduct of a number of cases in the High Court and Court of Appeal including D (A Child) [2017] EWCA Civ 1695, a deprivation of liberty test case which was later overturned by the Supreme Court. Samantha has advised upon and represented children's services in many applications for the authorisation of deprivations of liberty in respect of teenagers.
She has experience of inter-jurisdictional cases, including children without leave to remain, family members living abroad and the placement of children out of the jurisdiction.
Public family law
Sam specialises in family law, including but not limited to:
Adoption proceedings
Care proceedings
Child arrangements orders
Contact disputes
Deprivation of liberty
Designation of local authority
Domestic violence disputes
Forced marriage
Human Rights Act applications
Injunctions
Jurisdictional disputes
Revocations of care and placement orders
Secure orders
Special Guardianship
Threshold disputes (NAI, allegations of FII, sexual abuse, physical abuse and neglect)
Wardship.
Notable cases include X City Council v M [2023] EWHC 1767 (Fam): Represented local authority in a fact finding where the mother was alleged to have poisoned her child with salt on multiple occasions.
View Full CV