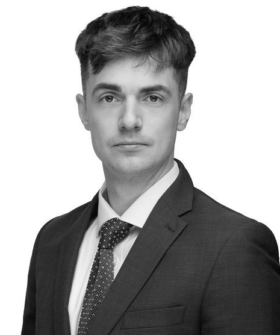 Jack Webb
Year of Call: 2016
Email Address: [email protected]
Telephone: 0117 928 1520

Clerk Details
Clerk Name: Mark Heath
Clerk Telephone: 0117 928 1520
Clerk Email:

[email protected]
Commercial
Jack is primarily instructed in complex, high-value commercial disputes. Recent cases include:
A v L [Ongoing] – Advising and representing the executor of an estate in this multi-day commercial loan dispute, worth £100,000.00. County Court (Bristol).
L v M [2023] – Successfully representing the defendant product-manufacturer in this one-day mediation between two household brands, worth £700,000.00. High Court (KBD).
D v K [2022] – Drafting particulars of claim on behalf of an American cable-television channel in this international breach of contract dispute, worth USD $2,300,000.00. High Court (ChD).
Additional areas of practice comprise:
Plevin – Jack is regularly instructed on behalf of lenders to provide advice and representation in disputes raising s.114 Consumer Credit Act 1974.
Animals – Jack provides advice and representation in equine and marine animal disputes, particularly those involving elements of misrepresentation, breach of contract and veterinary negligence.
General – Jack is particularly good at getting to grips with his client's industry: in the last few years he has successfully represented clients in disputes concerning classic cars and their restoration, government procurement, commercial MFDs and toner, domestic construction, commercial construction, IT systems, accountancy, park homes and vegan flapjacks.
"Just to let you know that I have just spoken to [the client] and he has heaped lashings of praise upon you for your valiant effort and the excellent way in which you represented him at trial today.  He has personally asked me to pass this message on to you." - instructing solicitors

"I must say that my colleagues, myself, and [the client] were very impressed with your advocacy. I look forward to instructing you again in the future." - instructing solicitors

"Jack obtained the order we needed and the client was very satisfied with the outcome. Great service all round!" - instructing solicitors

"Really impressed with the work he did here – not just the result – but he took it all in his stride – no panicking or complaints about the woeful standard of instruction! His post hearing report is also first class. I'd be happy to use Jack on future instructions and will pass this onto the wider team as well." - instructing solicitors

"He is approachable, helpful, and efficient." - instructing solicitors

"A pleasure to work with." - instructing solicitors

"May I just say what a superstar Jack Webb was today, thank you to all of you for putting him on the case." - lay client
View Full CV