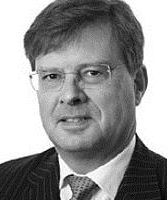 Geraint Jones KC
Year of Call: 1976
Year of Silk: 2001
Email Address: [email protected]
Telephone: 020 7583 8055

Clerk Details
Clerk Name: David Fielder
Clerk Telephone: 020 7583 8055
Clerk Email:

[email protected]
Public and Regulatory
Recently, Geraint has been leading counsel in a series of judicial review cases against HMRC, successfully challenging its use (or misuse) of its statutory powers. He has also become an acknowledged leader in Proceeds of Crime Act challenges based upon article 1, first Protocol ECHR, lately overturning the long established rule of the common law that a Receiver can always recover his costs from assets subject to the receivership.
Geraint also has extensive experience of human rights and discrimination issues associated with his work in the Immigration Appeals Tribunal and The Asylum and Immigration Tribunal.
Recent cases:
Elbrook Cash & Carry Ltd v H. M. R. C.  [2017] UKUT 181 (TCC)
County Leasing Management Ltd v Hawkes [2016] BCC 102
Romasave (Property Services) Ltd v HMRC [2015] STC 1
Brendan Barnes (B.D.O.) v Eastenders plc v C.P.S. [2014] UKSC 26
Brendan Barnes (B.D.O.) v Eastenders plc v C.P.S. [2013] 1 WLR 1494
Eastenders plc v H.M.R.C. [2012] 1 WLR 1494 (statutory construction CEMA'79)
Eastenders Cash & Carry Ltd v H.M.R.C.  (2011) UKFTT 25 (TC).
R v H.M.R.C. ex parte Eastenders Cash & Carry Ltd (2011) 1 WLR 488
Goldberg v Foster Squires [2010] EWHC 450 - partners liable for fraud of a partner.
Carter v Cole (2009) 33 E.G. 66 (derogation from grant)
Greening & Sykes Ltd v Nelson & Hanley  The Times  22/1/08 (status of intervening bare trustee)
Nelson v Clearsprings Management Ltd  (2007) 1 WLR  962
Awoyomi v Radford (2007) EWHC 1671 (retrospectivity of Hall v Simons)
HSS Hire Services PLC v BMB Builders Merchants Ltd (2005) EWCA Civ 627 (costs to be reserved until damages assessed where there was a split trial and a payment in had been made)
Clowes Developments Ltd v Walters (2005) 17 EG 123 (adverse possession)
Mercantile & Credit plc v Marks (2005) Ch 81, (2004) 3 WLR 489 (sub-charges)
Richardson v Howie (2004) EWCA Civ 1127 (aggravated damages for assault abolished)
Alpha Lettings Ltd v Neptune Research & Development Inc (2003) EWCA Civ 704 (period of notice to terminate an exclusive distributorship agreement)
White v Chubb (2002) 1 P&CR Digest 22
UCB v Williams (2002) 2 P&CR Digest 33 (C/A : BCCI v Aboody not followed on causation in actual undue influence cases)
Havenledge v Graeme John & Ptnrs (2001) PNLR
Ford v GKR Construction (2000) 1 WLR 1097.
Experience:
Formerly junior counsel of choice for Solicitors' Indemnity Fund for South Wales area (real property/conveyancing matters)
Advisory and advocacy work for The Environment Agency & Dept the Environment, Food and Rural Affairs
Advisory and advocacy work for Sony (U.K.) Ltd; Texaco plc; Associated British Ports; Templar Properties Ltd; Eagle Star (Axa); Land Authority for Wales
Advisory and advocacy work for numerous local authorities
Litigation relating to all aspects of real property disputes, mortgages and trusts
Advising upon & drafting standard contractual conditions for trade association members
Leading counsel in multi-million pound commercial fraud case arising from the collapse of the Versailles Group.
View Full CV