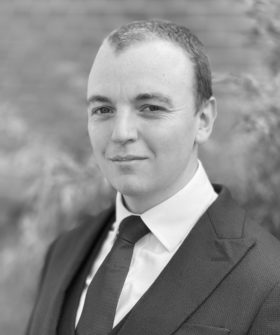 Alexander Whatley
Year of Call: 2014
Email Address: [email protected]
Telephone: 01202 292 102

Clerk Details
Clerk Name: David Fielder
Clerk Telephone: 020 7583 8055
Clerk Email:

[email protected]
Property and Estates
Alexander Whatley's Property and Estates practice focuses on disputes between landlords and tenants and he is regularly instructed to advise on property disputes involving Breach of Covenants, Relief from Forfeiture, Construction Contracts and Service Charges.
Commercial Landlord and Tenant
Alexander has a wealth of experience acting for large retailers, developers, pension trusts and public  authorities, as well as commercial tenants.
Alexander's experience covers matters including; lease renewals (incl.1954 act matters), forfeiture, disrepair, dilapidations, and service charge disputes. Understanding the commercial pressures both landlords and tenants are under, Alexander works with his clients to resolve issues and disputes as quickly and efficiently as possible.
Residential Landlord and Tenant
Acting for both landlords and tenants, Alexander advises in all aspects of this sphere from disrepair, breach of covenant, unlawful eviction, trespass and quiet enjoyment to anti-social behaviour nuisance, and harassment including housing related issues, such as homelessness.
Alexander Whatley is a highly respected barrister with expertise in a range of commercial disputes. He is sought after for expertise in areas including breach of trust, contractual disputes and property matters.
Strengths:
"Well prepared and quick on his feet."
"Alex has the ability to deal with all situations and can think on his feet to get a great result."

Chambers 2024/Commercial Dispute Resolution /Western Bar

'Alexander Whatley is a strong and persuasive advocate, with an excellent grasp of the facts and an ability to cut through to the heart of a matter. Exceptionally well prepared with a calm, analytical approach. He delivers clear, concise advice in a client-friendly manner.'

Legal 500 2023/Commercial Litigation/Leading Juniors/Western Circuit - Ranked in Tier 1

'Alexander has a very analytical mind. He is an extremely well prepared barrister who knows the client's case inside out. He provides his advice in an approachable and user-friendly manner.'

Legal 500 2022/Commercial Litigation/Leading Juniors/Western Circuit
View Full CV