Watch now: webinar on court of protection - property and affairs
9th December 2020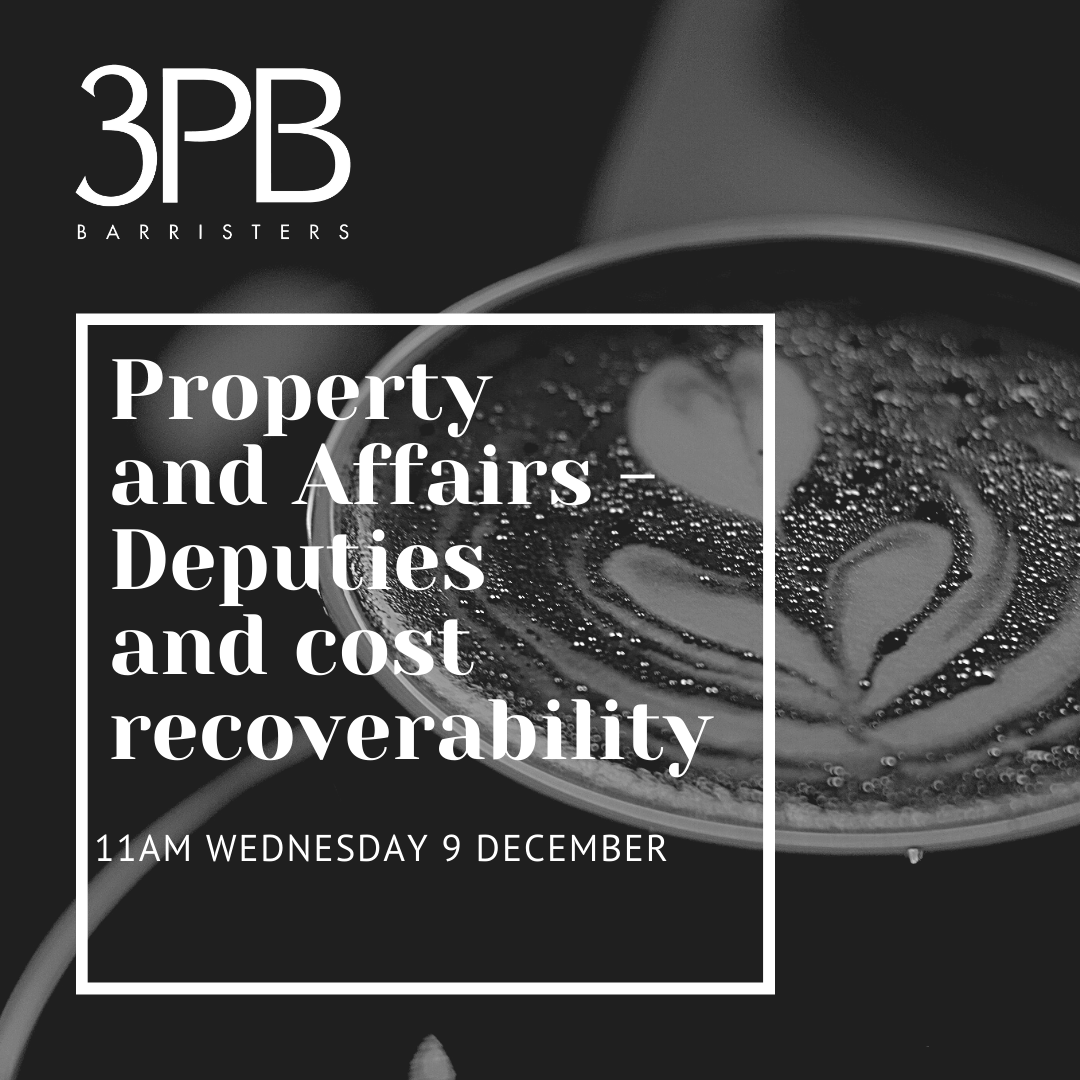 3PB's Emma WaldronEmma WaldronCall: 2011 and Matthew WyardMatthew WyardCall: 2014 hosted a webinar on ''Court of Protection: Property & Affairs'' on Wednesday 9 December 2020 focusing on the issues of Deputies and their cost recoverability.
In this recording Emma and Matthew discuss the decision of the Court of Protection in ACC & Ors and its impact on the ability of property and affairs deputies to recover their costs of legal proceedings from the protected party's assets.
They also consider the recent Court of Protection decision of Penntrust Ltd v West Berkshire District Council & Ors and the Senior Courts Cost Office decision in PLK & Ors (Court of Protection Costs) and their impact on deputies.
Watch the webinar here.