David Parratt QC and Rebecca Farrell review the prospects of compulsory ADR
26th July 2021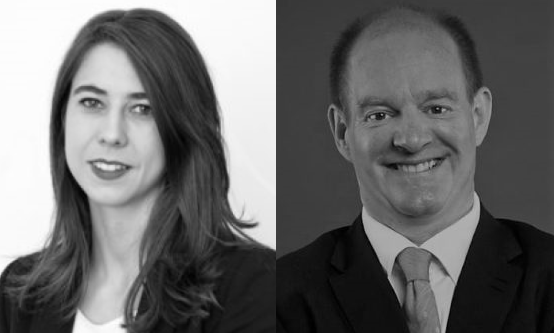 3PB's specialist commercial law barristers David Parratt QC (pictured right) and Rebecca Farrell (pictured left) have reviewed  a recent report published by the Civil Justice Council entitled 'Compulsory ADR ("the Report"). The Report has generated much interest since the authors of the Report consider 'any form of ADR which is not disproportionately onerous and does not foreclose the parties' effective access to the court will be compatible with the parties' Article 6 rights'. This is a view which contrasts with the approach of the court to 'the legality question' addressed in the well-known decision of Halsey v Keynes [2004] 1 WLR 3002.
In this article, David and Rebecca consider the Reports findings concerning 'the legality question' and 'the desirability question' in turn. Although the Report makes no detailed proposals for reform, the two 3PB barristers highlight that "the specific observations made concerning when compulsory mediation is unlikely to be controversial; judicial involvement in ADR processes and compulsory mediation are helpful. In view of the growing numbers of ways in which the courts already require litigants to participate in ADR, it will be interesting to observe whether the higher courts re-visit the Legality and Desirability Questions following the Report, or whether the intervention of the legislature is required. This Report constitutes a clear and reasoned invitation to both to act." Read their full article on 'Compulsory ADR' ("the Report") here.
This latest review from the 3PB specialists follows their joint review of the cost consequences of unreasonable refusals to engage in ADR as well as hosting a webinar on the matter. Read their notes on the cost consequences of an unreasonable refusal to engage in ADR here.
David Parratt QC (Scot) is a busy barrister, advocate and arbitrator. David has extensive court experience and regularly negotiates settlements in multi-million pounds claims.  He is often involved in complex international commercial disputes.
Rebecca Farrell has built up a strong following and caseload in a range of commercial and chancery litigation including insolvency disputes, company matters, contractual claims, wills, trusts and estates and property disputes.
To discuss this Report and compulsory ADR further or to find out more about their expertise in this area, please email Practice Director, David Fielder on david.fielder@3pb.co.uk or call him on 020 7583 8055.