Sunyana Sharma tackles lack of ethnic diversity in Counsel magazine
13th November 2020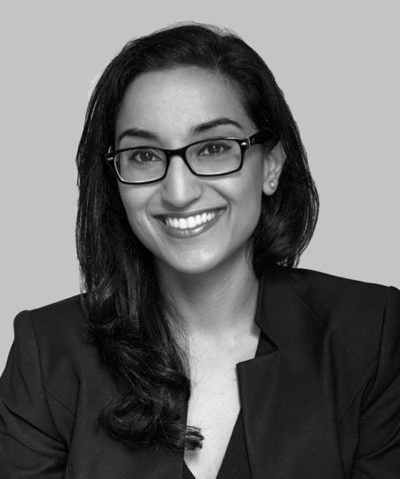 Counsel magazine featured an article from 3PB's specialist crime and regulatory barrister Sunyana SharmaSunyana SharmaCall: 2006, alongside Anjali Gohil of Guildhall Chambers, about the lack of ethnic diversity on the Western Circuit.
The article which appeared in Counsel magazine in November states that ''no full-time circuit judge on the Western Circuit appears to be from an ethnic minority. To break that down – there are 12 crown court centres on the Western Circuit, comprised of between one to eight full-time judges. All are white. Each of the resident judges is white and male.
At Bristol Crown Court alone there are eight full-time circuit judges, all of whom are white men. Meanwhile, according to City Council data, 16% of the population of Bristol is Black, Asian or Minority Ethnic (BAME) with 28% of Bristol's 0 to 5 year olds belonging to BAME groups.''
The Western Circuit Women's Forum (WCWF), in which 3PB's Rachael GoodallRachael GoodallCall: 2000 is Chair, has also undertaken extensive work in the last few years in understanding why there is a low female retention at the Bar and has made considerable effort in encouraging more women to apply to be silks and judges (read more here).
It was however widely-accepted that there is a shocking lack of ethnic diversity on Circuit. In the autumn of 2019 a group of barristers, encouraged by the Leader of the Western Circuit, Kate Brunner QC, realised that if they wanted change, they would need to lead with solutions and BarNone was formed.
BarNone is a steering group of barristers across the Western Circuit - from Devon to Winchester, Portsmouth to Bristol - who practise in all areas of the law and encompass every level of call. It's aim is to encourage applications from under-represented groups with a particular focus upon those from state school and BAME backgrounds through the process of education, mentoring and outreach work.
To find out how to get involved and for more information, you can email them at BarNone@westerncircuit.co.uk. On Twitter (@BarNone2020), LinkedIn (BarNone) and Instagram (@_barnone_).
Click here to read the full article.