Stephen Wyeth successful in COVID-19 unfair dismissal health and safety case
10th January 2022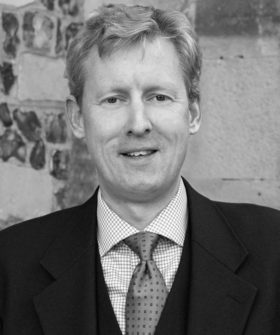 Employment law barrister Stephen WyethStephen WyethCall: 2010 was successful in the ET acting for the claimant in Mr C Preen v Coolink Ltd and Mr R Mullins: 1403451/2020 in an automatic unfair dismissal claim for a health and safety reason under s100 of the Employment Rights Act 1996 involving COVID-19.
The claimant, Mr Preen had been employed since 1 April 2019 by the respondent as an air conditioning and refrigeration engineer, providing routine servicing, maintenance and emergency repairs to a variety of businesses such as hospitals and food manufacturers.
The pandemic started to unravel in the UK in early March 2020, and in a live, televised announcement, the Prime Minister imposed on 23 March 2020 a national lockdown, restricting movement and telling people to stay at home except for limited circumstances. One of these circumstances was "travelling to and from work, but only where this is absolutely necessary and cannot be done from home". The lockdown regulations came into effect on 26 March 2020.
The claimant, who had initially acknowledged he was due to carry out routine maintenance on 24 March, questioned the respondent as to whether this was still permitted and safe, having watched the Prime Minister's address. The respondent was adamant that going to work was still authorised. The claimant, explaining that it was everyone's responsibility to do what was being asked, refused to go to work to attend to non-urgent tasks. He was then dismissed for purported "redundancy" the same day in a WhatsApp message. Confirmation of this was sent by the respondent on 25 March.
There was relatively limited appellate authority on the applicable law and none relating to the Covid-19 pandemic.  Consequently, the tribunal had to traverse new territory and determine from the evidence whether the tests posed by the legislation were met in relation to Covid-19 health and safety risks and concerns.
After careful analysis of the facts of the case, the ET found the claimant to have been automatically unfairly dismissed by the respondent for a health and safety reason under section 100(1)(c) of the Employment Rights Act 1996 – following his refusal to carry out non-essential work and potentially placing his health and others' at risk.
Click here to read the full judgment.
Stephen was instructed by Joseph Nicholls, formerly of Wards solicitors.
Stephen Wyeth is a leading junior with a specialist employment law practice, ranked in both independent legal directories Chambers and Partners and the Legal 500. Stephen was appointed a fee paid Employment Judge in 2009. He has significant experience in high-value claims involving discrimination (with an emphasis on the protected characteristic of disability) and is frequently instructed on lengthy multi-day trials.  He is highly knowledgeable in the law relating to public interest disclosure claims and a large part of his practise involves claims of this nature.  He is regularly involved in TUPE cases at tribunals, usually involving multiple respondents.  Stephen is a former part time lecturer in Employment Law at the University of Southampton with an emphasis on Trade Union and Collective Labour law and has acted in an advisory capacity for a major national union.