Peter Collie announced as speaker for upcoming FIDIC Official International Contract Users' Conference
31st October 2022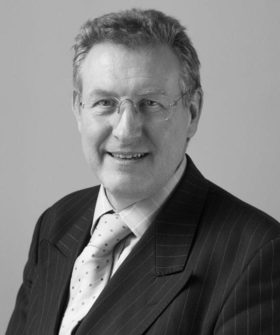 3PB's Head of Construction & Engineering Group, Peter Collie - pictured here - will be speaking at the FIDIC Official International Contract Users' Conference in London from 29 – 30 November 2022.
Peter ColliePeter CollieCall: 1994 is a dual-qualified construction professional and barrister. He has 38 years' experience in the construction industry and has worked as legal adviser on major projects around the world. According to Legal 500, Peter has acted in several international multimillion-pound disputes and 'stands out as being a specialist', and is "recommended as 'extremely knowledgeable, tactical and reliable'. After 15 years working in the construction industry, Peter was called to the Bar in 1994.
The conference in London will offer delegates an indispensable update on FIDIC's contract suite as well as discussing the latest developments in the contracts arena, highlighting key and emerging issues and giving attendees the opportunity to meet and network with key global stakeholders from across the FIDIC contracts ecosystem.
Attendees at the conference will get the lowdown on the latest state of play with FIDIC contracts - that are being planned or under development - and they will also hear from Peter and other leading contractual and legal experts on current and emerging issues in the fast-changing world of global construction contracts.
If you would like to join Peter at the event, you can book your place using this link.