Personal Injury barrister Darren Walsh appointed as a Circuit Judge
18th July 2022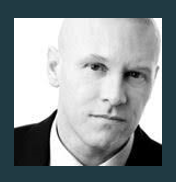 We are delighted to announce that the Queen has appointed 3PB's personal injury barrister Darren Walsh (pictured here) to be a Circuit Judge with effect from 1 August 2022.
Called to the Bar in 1997, Darren was appointed as a Deputy District Judge in 2019. HHJ Walsh will now sit on the North-Eastern Circuit, mainly based in Leeds.
Darren has practiced heavily in insurance fraud matters in high value motor and personal injury claims. Regularly instructed by a number of the UK's leading insurance companies, Darren's work was predominantly in court, although he was frequently instructed at a very early stage of investigations to test evidence in conference in order to assess the feasibility of a pleading of fraud. He was regularly praised for his advocacy and enjoyed an outstanding rate of success dealing with the issue of liability at all levels as well as material misrepresentation or non-disclosure.
Read the formal confirmation of Circuit Judge Walsh's appointment from the Courts and Tribunals Judiciary.