Katherine Anderson authors 'A Practical Guide to Education, Health and Care Plan Appeals in England'
9th May 2023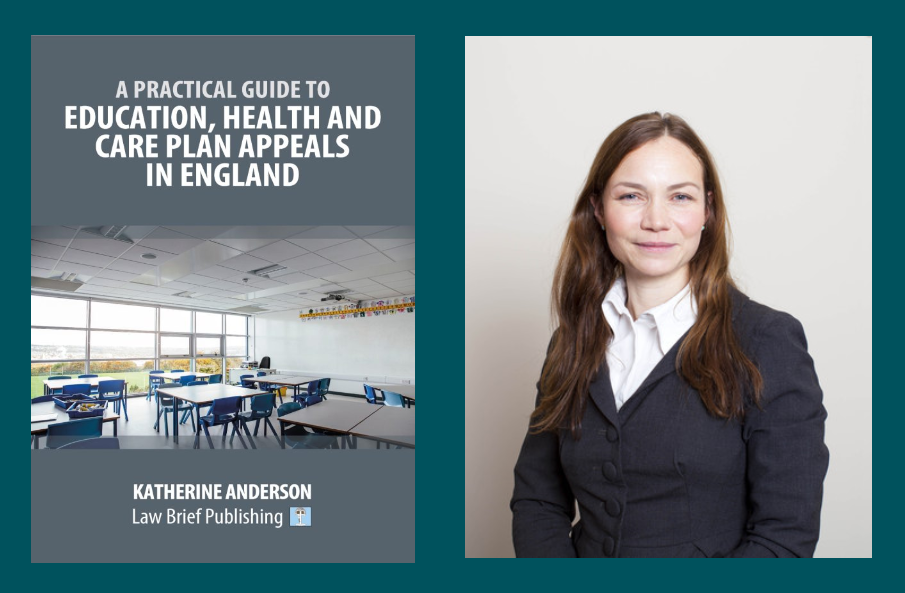 With just under 1.5 million pupils in England identified to have special educational needs ('SEN') and a record 473,300 Education Health and Care ('EHC') plans issued as at January 2022, HMCTS tribunals have recorded 11,000 registered SEN appeals in the academic year 2021/22 alone, an increase of 29% year on year.
SEN appeals are all about resolving disputes between a Local Authority and parents or young people relating to EHC needs assessments and plans. Since 2021, these appeals can be "extended" to include health and social care issues too. Heard in private by independent panels consisting of a judge and 1 or 2 specialist members, these appeals commonly examine expert, specialist evidence.
Katherine Anderson's detailed practitioner's guide to this fast-growing area is published by Law Brief Publishing. It addresses in detail the relevant statutory and case law as well as the rules and procedure of the First-tier Tribunal and Upper Tribunal which govern these appeals.
Click here to view Katherine's book contents and read a free chapter. Use code F4BAXD to order Katherine's book at a 10% discount and with free delivery.
Katherine Anderson (pictured above) is a very experienced barrister and education law specialist ranked as a Leading Junior in Chambers and Partners and Legal 500 directories since 2021. Katherine regularly acts in proceedings before the First-tier Tribunal and Upper Tribunal on behalf of parents, young people, local authorities, and responsible bodies for schools. Her own education was at Cambridge University, United Kingdom, and Harvard University, United States. She is a member of 3PB Barristers, described by The Legal 500 2023 as a set that is "home to 'genuine specialists in education law'.".