James Davison reviews the Avantage (Cheshire) Limited v GB Building Solutions Limited case
29th March 2022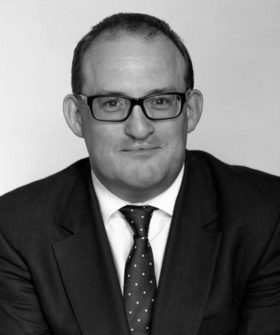 James Davison, 3PB's specialist construction law barrister (pictured here) has reviewed the case of Avantage (Cheshire) Limited and others v GB Building Solutions Limited (In Administration) and others [2022] EWHC 171 (TCC)
The Technology and Construction Court (TCC) refused to grant summary judgment against the claimant, in a claim brought against a fire engineering consultant in tort. The court was not persuaded that the claimant had no realistic prospect of establishing that the defendant had assumed a duty of care to it, in respect of economic loss.
To read James' full case analysis on Advantage (Cheshire) Limited v GB Building Solutions Limited please click here. This article was first published by Lexis®PSL on 25 February 2022.
James DavisonJames DavisonCall: 1996 (year of call: 1996) specialises in contract and commercial disputes, with a particular expertise with large construction and engineering matters and the commercial arrangements that fund and support them.
To discuss the Avantage case or to instruct James, please email his clerk Joe Townsend on joe.townsend@3pb.co.uk or call him on 020 7583 8055.