IP specialist Mark Wilden becomes a tenant at 3PB Barristers
6th July 2022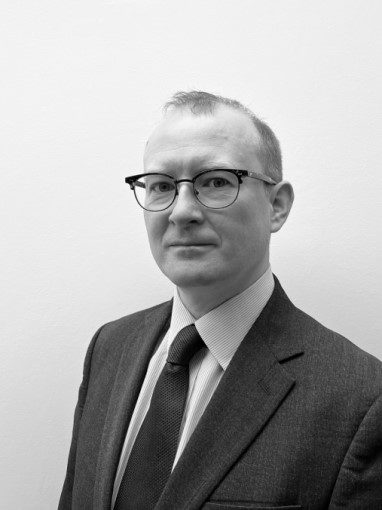 Mark Wilden becomes a tenant at 3PB Barristers (3 Paper Buildings). He specialises in Intellectual Property, having worked on high profile IP matters for clients including Apple, BBC, Ferrari, Google, Microsoft, Next, Peloton and Tesco. He also worked for a year with Carpmaels & Ransford LLP as a legal assistant on a range of matters including pharmaceutical patents in Fibrogen v Akebia [2020] EWHC 866 (Pat), protection of design rights in consumable parts of complex products in Hypertherm v B&Bartoni R 2843/2019-3, and literary copyright infringement in Anna Pasternak v Lara Prescott (Ch D). He is an experienced County Court advocate, having appeared as sole advocate in over 80 hearings with LPC Law.
Mark came to the Bar after a successful career as an audio producer, sound engineer and musician, having studied Physics and Music.  He worked in house at Oxford University Press for eight years producing global market-leading English Language Teaching materials and qualified as a PRINCE2 Project Management Practitioner in 2007.  He also played drums professionally, performed as a DJ and produced music podcasts through the 2000s.  Mark has a wealth of commercial, technical and creative experience in the music and publishing industries.
Since joining 3PB Mark has acted in the IPEC and IPO and has advised and drafted pleadings for clients in copyright, trade mark, passing off, database, design and confidential information matters protecting a wide range of subject matter across various industries, including pro bono and by direct access.  He has presented seminars on UK Design Law Post-Brexit and on Musicians' Royalties in the Streaming Economy.  He takes a practical approach to advice, pleading and litigation strategy and has been described as "a diligent and talented lawyer and a pleasure to work with".
He joined 3PB as a Third Six Pupil after completing his pupillage at 8 New Square Chambers and has quickly become a key part of 3PB's IP team.