Hats4Headway virtual quiz raises over £1,000 for Headway
24th May 2021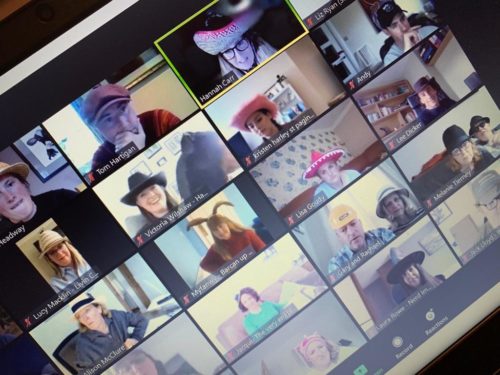 National chambers 3PB's personal injury and clinical negligence team partnered with Headway Salisbury and South Wiltshire for the second time this year to organise a virtual quiz in aid of the brain injuries charity.
Thanks to the generosity and support of the 55 attendees who donned their wackiest hats (photo evidence attached) for another evening testing general knowledge skills, the teams managed to raise an incredible £1,073 to help Headway continue supporting people affected by brain injury across Salisbury and South Wiltshire.
Congratulations to team IM Quarantined from law firm Irwin Mitchell for taking first place and winning the team prize of a crate of wine, kindly donated by Novum Law.
Harley Street Pagination came in a close second, with The Very Enable Quizzers from law firm Enable Law coming in third. In fact, the top 4 teams were separated by only 7 points! Well done to you all!
'Queen of Hats' went to Michelle Marnham from Livin Covid A Loca (3PB Barristers own team – recount under way !) who was voted as having 'best hat' on the evening.
To find out more about about this remarkable brain injuries charity, please email Bec Burrow on bec.burrow@salisburyheadway.co.uk. You can also support Headway in Salisbury and South Wiltshire by joining the Salisbury City Community Lottery.
Lastly, we would really appreciate it if you could spare a few minutes to share the Hats4Headway donations page on social media and with your contacts - https://localgiving.org/fundraising/Hats4HeadwaySalisburyQuiz/.