Gemma White and Thomas Acworth secure extended sentences for youths convicted of causing GBH with intent
11th July 2022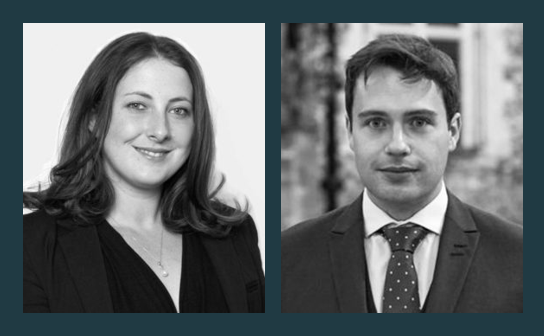 In May, 3PB criminal law barristers Gemma White and Thomas Acworth (pictured here) secured the convictions of three youths who used a log to inflict extremely serious, life threatening and life changing injuries upon a care worker.  The care worker had challenged the youths for bullying another child.  They were sentenced on 30 June 2022.
The two ringleaders (brothers, aged 14 and 16) were found to be dangerous offenders.  The youths were sentenced each to 12-year extended sentences.  At the hearing, HHJ Henson QC took the unusual step of allowing the brothers to be named by the press.  This was, in part, due to the extremely serious nature of the offence.
The sentences attracted significant coverage in the national press in The Sun, ITV News, the Daily Mail and the Mirror.
For more information or to instruct Gemma and Thomas, please contact their clerk Stuart Pringle.
Gemma White has been practising in general and regulatory crime since 2007 when she worked as an advocate for the CPS. She has a deep understanding of criminal procedure and her practice encompasses the full range of offences with particular emphasis on complex drug conspiracies, serious sexual offences, dishonesty including fraud and money laundering, murder, serious violence and public order.
Thomas Acworth is a criminal specialist. His practice encompasses general crime, regulatory crime and police law. His practice covers the spectrum of criminal and quasi-criminal matters: from cases of serious violence to technical road traffic and regulatory offences. He combines meticulous preparation with excellent client care to deliver personable, pragmatic and effective representation.