The Family Court User's Guide to DOLS and Allegations of Sexual Abuse
Thursday 15th Sep 2022
4:45 pm - 6:30 pm
Price: FREE
Register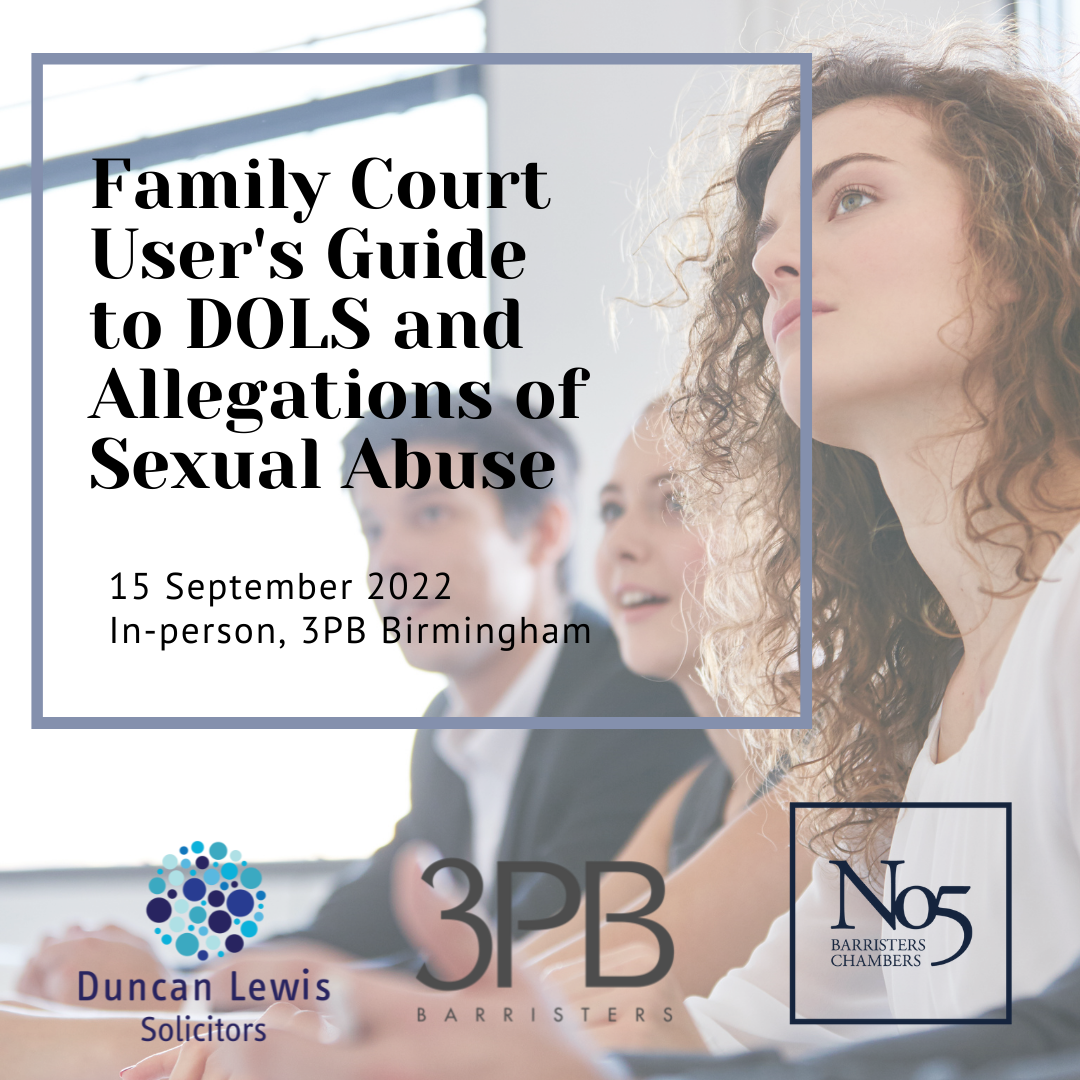 An in-person seminar from Duncan Lewis Solicitors in collaboration with 3PB Barristers and No5 Barristers Chambers alongside guest speaker District Judge Stephen Parker.
Orla Grant, Barrister, No5 Barristers Chambers
Sexual Abuse Allegations in Care Proceedings - From her extensive experience in cases involving allegations of sexual abuse, Orla will talk about
some of the common (and not so common) issues that arise and how best to approach them when acting for respondents.
Matiss Krumins, Barrister, 3PB Barristers
The Basics of DOLS and the Legislation Behind It - enabling you to successfully make decisions that promote an individual's choice.
District Judge Stephen Parker of Derby Family Court
Case Management in Care Cases – A Judicial Perspective.
This event is being held at 3PB Barristers, Colmore Building, Colmore Circus, Birmingham, B4 6AT