Patrick Robson
Senior Practice Manager and Centre Manager
Email Address: [email protected]
Telephone: 01865 793 736

Patrick has been with 3PB since 2014, originally based in 3PB's Bristol Chambers as Practice Assistant, then Practice Manager.
In 2015, Patrick moved to Oxford and is now Senior Practice Manager and Centre Manager, responsible for the smooth running of this office. Patrick oversees and manages the clerking team as well as being responsible for the diaries and practices of all members, dealing with all diary and fee queries relating to all areas of law.
Patrick previously spent six years clerking with a Manchester chambers and prior to joining Chambers, Patrick spent a year travelling through South East Asia, Australia and New Zealand.
Patrick is a member of the Institute of Barristers Clerks.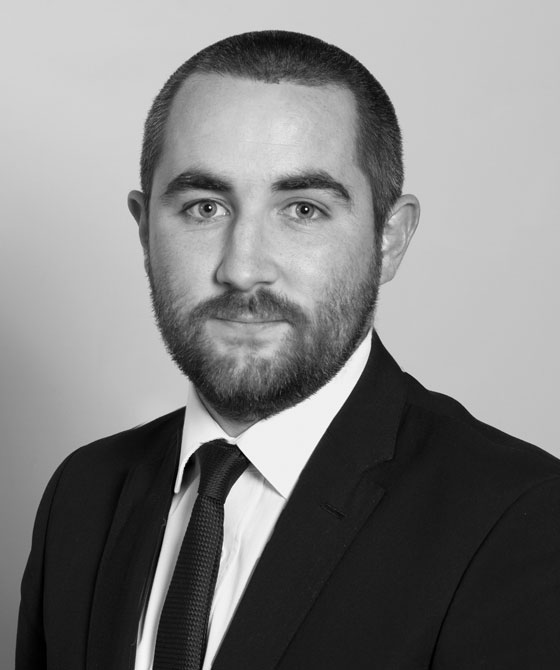 Recommendations
"The clerking team at 3PB is very strong; Mark Heath, director, Patrick Robson, centre manager, Tom Cox, centre manager, Jess Street, practice manager, and Matthew Scanlan, practice manager, all stand out for the high standard of service."
"Patrick Steptoe and Patrick Robson are both proactive in managing upcoming listings and are responsive to emails."
"Ian Charlton, practice director, Isabelle Lee, practice assistant, Patrick Robson, centre manager and Patrick Steptoe, practice manager are all very reliable and have a great personal touch."
Chambers and Partners 2023
'The clerks are brilliant. Patrick Robson is always extremely helpful and polite and goes out of his way to find a solution for whatever is asked of him.'
'Patrick Robson and Patrick Steptoe deserve a special mention. All around, the clerking team remains very hard to equal.'
Legal 500 UK Bar 2024
'Patrick Robson is very efficient and quick at responding to queries. He is also very polite, helpful, and understanding.'
Legal 500 UK Bar 2023
"The clerks are always inordinately helpful and will be creative in finding solutions to assist us. We have had a high level of service from everyone at 3PB – junior and senior counsel, clerking staff and Chambers Director. Patrick Robson looks after us very well. We also have good working relationships with Patrick Steptoe and Ed Holdstock, among others. I regularly speak with the Chambers Director Russell Porter. We believe that we have a very transparent and trusted relationship with 3PB. We like working with them and believe that that is reciprocated."
Legal 500 UK Bar 2021