Sunyana Sharma features in Counsel magazine about becoming a barrister as a young Asian female
13th November 2020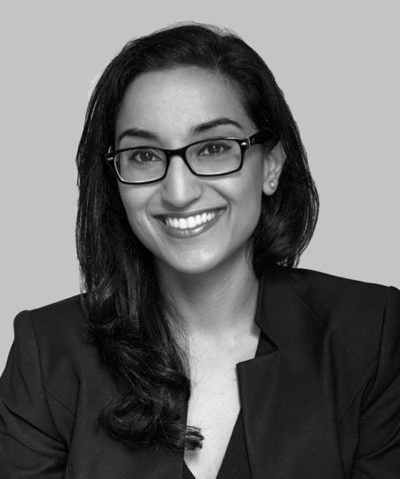 3PB's specialist crime and regulatory barrister Sunyana SharmaSunyana SharmaCall: 2006 was featured in the September 2020 issue of Counsel magazine describing her own experiences becoming a barrister as part of the Black Lives Matter campaign. In this article Sunyana describes her own experience and struggles in becoming a barrister as a young Asian female.
''Imagine being a young Asian barrister walking into an eight-handed sentence hearing in a 'conspiracy to handle stolen goods' case, picked up the night before. You look around you. All the defendants are young white men, the barristers are white men, and the judge is a white male. The complexion of the courtroom was no different to what I was used to. But that feeling of being out of place and not 'one of them' was so obvious to me when my male counterparts ignored me and carried on as if I wasn't there (except for the one member of my own Chambers in the room, I hasten to add).
To make matters worse, I could see the quizzical look of my client's mother as I took instructions from her son. Why had they sent her? Why not someone taller? Older? Whiter? Male? Some of you reading this will think that I am being far too sensitive. But I didn't even think my race or gender was an issue until after the sentence, when my client's mother said to me: 'You were better than all those men. They thought they were better than you but you showed them. I was worried when I saw you but I should have known better."
This is just one of many experiences I have had over the years. However, it has only been since the death of George Floyd that it has dawned on me that racial undertones, stereotypes and attitudes still exist at the Bar.''
Sunyana also states how others can make a difference at the Bar in acknowledging that there is a lack of diversity and inclusion at the Bar, amongst silks and in the judiciary. ''Listen to your BAME colleagues and ask them how they have been treated and affected by the death of George Floyd. Each one of us has our own story to tell. Policies and fairer representation are a step in the right direction but if we do not start to educate ourselves, staff and pupils, and if we do not talk about behaviours and attitudes, we simply pay lip service to equality.''
To read the full article, please click here. To discuss any aspect of the feature, please contact Sunyana on sunyana.sharma@3pb.co.uk or contact her clerk Chris Mitchell on chris.mitchell@3pb.co.uk or call him on 020 7583 8055.
Sunyana also featured in the November 2020 issue of Counsel magazine in which she highlights the importance of equality at the Bar and the creation of BarNone, a group who's aim is to encourage applications from underrepresented groups with a particular focus upon those from state school and BAME backgrounds through the process of education, mentoring and outreach work.
To find out more, you can email them at BarNone@westerncircuit.co.uk. On Twitter (@BarNone2020), LinkedIn (BarNone) and Instagram (@_barnone_).