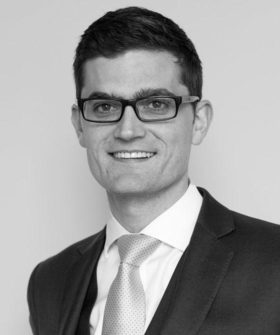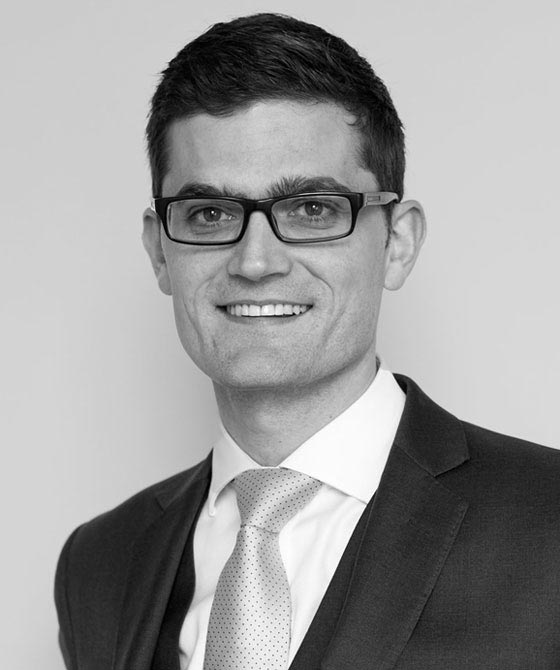 Seb Oram
Year of Call: 2007
Email Address: seb.oram@3pb.co.uk
Telephone: 020 7583 8055

Commercial
Seb's Commercial practice focuses on professional negligence, insolvency and business entities (Company Law, LLPs and joint ventures). A significant proportion of the matters in which he acts raise questions of conflicts between international jurisdictions.
In the field of professional negligence, his experience in the Commercial sphere extends to claims against lawyers, insurance brokers, finance professionals, and company directors. He is frequently instructed in claims arising from the misconduct of litigation and conveyancing transactions. He also prosecutes and defends claims for breach of directors' duties, including derivative claims under the Companies Act 2006.
In each of his practice areas he represents parties in arbitration, the High Court and the County Court.
Recent cases
Buyer's claim against manufacturer, for breach of warranties of quality and description of bulk consumer goods sold under a contract for international sale (2019; Commercial Court)
Software claim relating to business losses suffered through errors in the design of bespoke customer relationship management software (ongoing; arbitration)
Claim under commercial hire agreements relating to breach of warranty of defective energy turbines supplied under Feed-In Tariff scheme (ongoing; Technology and Construction Court)
Warranty claim made against sellers of a dental practice (ongoing; Chancery List)
Professional negligence claim against conveyancing solicitors, resulting in transfers of defective title (2018; Chancery Division)
Professional negligence claims against financial (tax) advisors, arising from 'film scheme' income tax mitigation advice (2018; Queen's Bench)
Acting for an AIM-listed company in derivative action proceedings under the Companies Act 2006
Recent cases (Commercial):
Davy v. Pickering [2017] EWCA Civ 30; [2017] 2 BCLC 260, The Times, 2017, 8 March - The discretion to make directions under s.1032 of the Companies Act 2006, including provision back-dating the deemed date of presentation of a winding up petition.
Dawson v. Bell [2016] EWCA Civ 96; [2016] 2 BCLC 59 - Damages for economic duress / tort of intimidation, arising out of the execution of a shareholders' agreement.
Green (as liquidator of Al Fayhaa Mass Media Limited) v. El-Tai [2015] BPIR 24 (Ch) - Liquidator's preference claim considering director's duty of fairness between creditors, in repaying loans.
Threlfall v. ECD Insight Ltd [2013] IRLR 185 (QB) - Breach of solicitation covenant in director's employment contract, and in a share buy-out agreement.
JGD Construction Ltd v. Mills [2013] EWHC 572 (Ch), [2013] BPIR 811 - Appeal considering the extent to which the court has a discretion to make a final third party debt order, notwithstanding the fact that the judgment debtor has entered formal insolvency proceedings.
Stupples v. Stupples & Co (High Wycombe) Ltd [2012] EWHC 1226 (Ch); [2013] 1 BCLC 729 - Defence of claim for agent's fees, based on agent's conflict of interest.
Asiansky Television Plc & Anor v Khanzada & Ors [2011] EWHC 2831 (QB) - Professional negligence claim in relation to the conduct of litigation.
Imageview Management Ltd v. Jack [2009] EWCA Civ 63; [2009] 2 All ER 666; [2009] 1 Lloyd's Rep 436; [2009] 1 BCLC 724; [2009] Bus LR 1034; The Times, 24 March 2009 - Extent of a fiduciary's disentitlement to remuneration following breach of duty.
Experienced junior focusing on professional negligence claims against construction professionals, among others. He has experience litigating in the Court of Appeal as well as the TCC.
Strengths: "Considered, robust, articulate, technically sound and has a great ability to absorb complex facts and cut to the heart of the issue."
Recent work: Acted in a claim against structural engineers for economic losses resulting from negligent advice about the adequacy of foundations for the vertical extension of a commercial building.
Chambers UK 2021/Professional Negligence: Technology & Construction London Bar – Band 3

Strengths: "He is good at explaining things in a calm, methodical and well thought out way. He listens to instruction and his overall demeanour is very confident." "Considered, robust, articulate, technically sound, and has a great ability to absorb complex facts and cut to the heart of the issue."
Recent work: Acted in a claim against structural engineers for economic losses resulting from negligent advice on the adequacy of foundations for the vertical extension of a commercial building.
Chambers UK 2020/Professional Negligence: Technology & Construction London Bar – Band 3

"He very quickly inspires confidence in the client and is a measured but very effective negotiator."
Recent work: Acted before the Court of Appeal in a claim arising out of the design, tendering and supervision of the structural relandscaping of a terraced garden, and considering whether a professional could be held liable for services provided gratuitously.
Chambers UK 2019/Professional Negligence: Technology & Construction London Bar – Band 3

Strengths: "You can bombard him with information and he sees straight through everything that needs to be swept aside. He gets to the crux of the issue. He is also a very effective communicator."
Chambers UK 2018/Professional Negligence: Technology & Construction London Bar – Band 3

'He has a great ability to absorb complex facts and cut to the heart of the issue. He is methodical and, in terms of bang for your buck, you get a much bigger bang with Seb than you would with other barristers of a similar year of call.'
Legal 500 2021/Professional Negligence/Leading Juniors /Tier 5/London

'Excellent on construction-related claims.'

Legal 500 2020/Professional Negligence/Leading juniors/London

'Incredibly detailed, solid and hardworking.'

Legal 500 2018/19/Professional Negligence/Leading juniors/London

Expand recommendations
View Full CV
Academic qualifications
MA (Hons.) Law, Trinity Hall, Cambridge
LL.M., University of Bristol
Professional qualifications & appointments
Called 2007; Lincoln's Inn
Professional bodies
Associate member of the Association of Business Recovery Professionals ("R3")
Chancery Bar Association
Member of the Society of Construction Law
Technology & Construction Bar Association (TECBAR)