Andy Street visits 3PB Birmingham to film new BFriends charity campaign
28th May 2021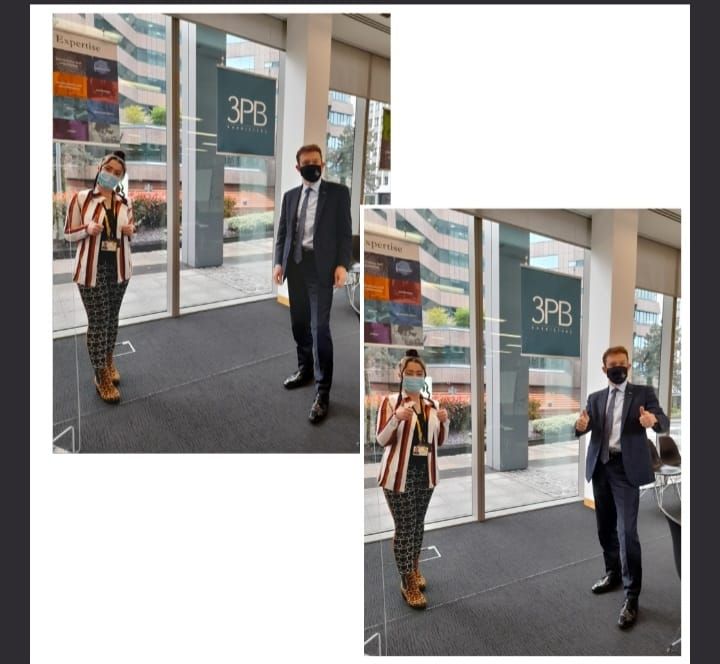 Last week saw Andy Street, the recently re-elected West Midlands Mayor, interviewed at 3PB Barristers' Birmingham office – and saw their Colmore Building offices transformed into a film set for the afternoon to make a video in aid of BFriends and Birmingham Children's Trust' ''Future You campaign''.
Abba Loughran at Birmingham Children's Trust set up the ''Future You campaign'' to help support children and young adults leaving care  - by sharing their achievements to inspire others in care to achieve their full potential and to raise awareness of the reality of the care system in the UK. West Midlands Mayor, Andy Street, came to show his support for the campaign and to film some exclusive footage which will be aired later this year.
3PB have long supported Birmingham Children's Trust over the years and BFriends charity since their launch in April of this year. To find out more about BFriends charity, please email Abba Loughran on Abba.Loughran@birminghamchildrenstrust.co.uk.
To find out more about our charity involvement in Birmingham please email Ian Charlton on ian.charlton@3pb.co.uk or call 0121 289 4333.