New anti-bullying initiative for the Bar
24th May 2021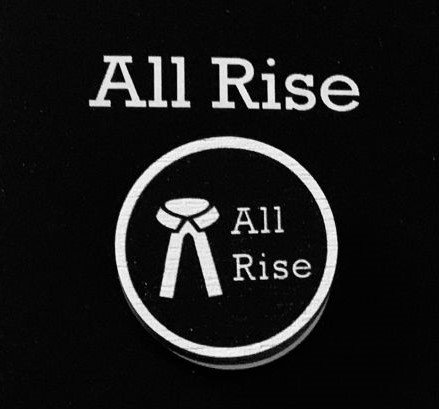 3PB Barristers (3 Paper Buildings) is supporting All Rise (The Bar) as sponsors.
The project is aimed at standing up and speaking out against bullying, harassment, belittling and discriminatory behaviour against our colleagues at the Bar.
You can support the project here.
Four participants in the Bar Council Leadership Programme (including 3PB's own Lydia PembertonLydia PembertonCall: 2006) decided to launch a project that invites the Bar to step up and actively create a better culture through standing up and speaking against bullying, harassment, belittling and discriminatory behaviour.
The group has designed a simple wooden pin as a visible indication to the observer that the wearer finds such behaviours unacceptable.  The pin indicates that the wearer is a safe person for any member of the Bar experiencing or being subjected to bad conduct. It will be an indication to all that the wearer is committed to providing support whenever it is possible to do so safely.
The initiative's fundraising page says: "We understand that it takes 25% of people to effect societal change and so if that percentage of barristers are prepared to wear the pin and promote "All Rise (The Bar)" we believe that we can encourage a shift in culture; we can each become an active bystander.  Our hope is to create a culture within the Bar and its wider community, including the judiciary, where all are welcome, all belong and all adopt a shared professional identity.
"We are inviting funding to enable the production of 4,000 pins (c.25% of practising barristers), which will be fixed to a useable bookmark (to fit neatly within the White Book, Red Book, Archbold etc) which will have our stated aims printed on it."