3PB's Simon Lillington successful in mansion dispute between businesswoman and her millionaire former partner
16th March 2021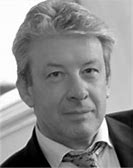 3PB family barrister Simon LillingtonSimon LillingtonCall: 1981 (pictured here) has helped his client businesswoman Sharon Blades win half of the £2.5m mansion that her former partner paid for, but registered in both their names.
The dispute – which attracted widespread media coverage including this feature in the Daily Mail - between Dr Chris Rowland and Sharon Blades centred on who owned the 'large and elegant country house' which he bought for £1.6m in March 2009 - namely Tadmarton House near Banbury. Twelve years later, Dr Rowland took his client to court, asking the Judge, Deputy Master Hansen to rule that the house belongs to him alone, and to award him £371,000 in back rent for the time he was excluded from the house after he began a relationship with another woman.
Ms Blades fought his claim on grounds that the house was in both their names and she always believed she had an equal stake in the property, also highlighting a June 2011 email from him which read: 'I've no intention of trying to take it away from you - it's at least as much yours as mine'. Ms Blades accepted not having contributed to the purchase price but said she had spent lavish amounts on the house in later years, and told the court: 'I gave him emotional support and I helped financially where I could'.
After nearly a week in court, the Judge ruled against Dr Rowland on the key issue of ownership, ruling that Tadmarton House is held jointly by him and Ms Blades ; saying : 'I have no doubt that he regrets his earlier generosity, but I am satisfied that nothing he did or said at the time to either Ms Blades or (his solicitor) could or would have caused either of them to think that he intended anything other than that which is to be deduced objectively from his conduct - namely an intention that he and Ms Blades would own the property jointly at law and in equity' and the effect of the joint ownership of property form signed by both had clearly confirmed their intentions to buy as 'joint tenants'.
The Judge also ordered Dr Rowland to pay 90 per cent of Ms Blades' court costs, which 3PB's Simon Lillington estimated at around £180,000, on top of his own.
The case continues to attract media attention with the most recent feature in The Daily Mail on the price of betrayal.
After the case, Sharon Blades said: "I do not know how I will ever be able to thank Mr Lillington, for supporting me through the four-year long dispute with my ex partner and achieving such an amazing result at my trial. Without Mr Lillington's dedicated support, I could have quite literally have lost everything. He was by my side every step of the way, providing expert advice and encouragement, with the utmost professionalism.
A kind and supportive man who was determined to ensure that justice prevailed. He helped secure my half ownership of the property in law and equity, a minimal occupation rent amount, and most of my costs paid by the other party. A truly amazing result, I will be eternally grateful to Mr Lillington."
To instruct Simon Lillington on any family financial dispute or issue, please contact his clerk Rob Leonard on robert.leonard@3pb.co.uk or by calling him on 01202 292102.