3PB Partners with Bridging the Bar
29th July 2022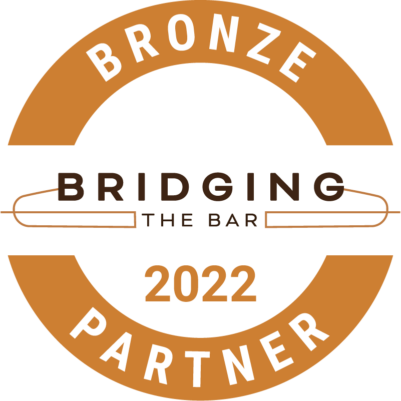 3PB has recently become a Bronze partner of Bridging the Bar. Bridging the Bar ("BTB") is a charity, founded in July 2020, that aims to support aspiring barristers from a range of statistically underrepresented groups at the Bar. BTB exists to bridge the gap between students from non-traditional backgrounds and the skills, experience and networks required to develop a career at the Bar.
This is achieved by providing the beneficiaries with work experience opportunities, access to mentoring and key information that will assist them to gain access to the profession. BTB is committed to increasing the equality of access to opportunities within the legal profession across all underrepresented groups. BTB supports students whom, owing to their disability, ethnic background, socio-economic background, education or sexuality, are statistically underrepresented in the profession. BTB believes that for the Bar to reach its full potential, it must reflect the diverse society in which we live. Whilst there is positive work being carried out to establish greater equality of access to opportunities at the Bar, it is clear that gaps still exist. BTB works towards closing that gap by supporting aspiring barristers and those organisations and individuals already championing diversity at the Bar.
Commercial and chancery barrister at 3PB, Aaron MayersAaron MayersCall: 2018 is a Trustee and Deputy Chairman at Bridging the Bar. Determined to further equality of opportunity at the Bar, Aaron joined the BTB team with the intention of creating positive, tangible change in the profession.
Aaron understands the journey of coming to the Bar from a non-traditional background. He grew up in social housing, attended a state school and is in the first generation of his family to go to university.
With a First-Class law degree from the University of Westminster and having received several scholarships on his way to obtaining pupillage, he also understands the importance of making the most from adverse circumstances. He aspires to assist all aspiring barristers who share this mentality. Aaron often speaks at events and creates content for aspiring barristers.
Aaron says: "Bridging the Bar has certainly proven that the 'equality of opportunity' mission has a role for everyone."
To find out more about Bridging the Bar, visit https://bridgingthebar.org/