3PB criminal barristers awarded Certificates of Congratulations from the Chief Constable of Hampshire
10th August 2020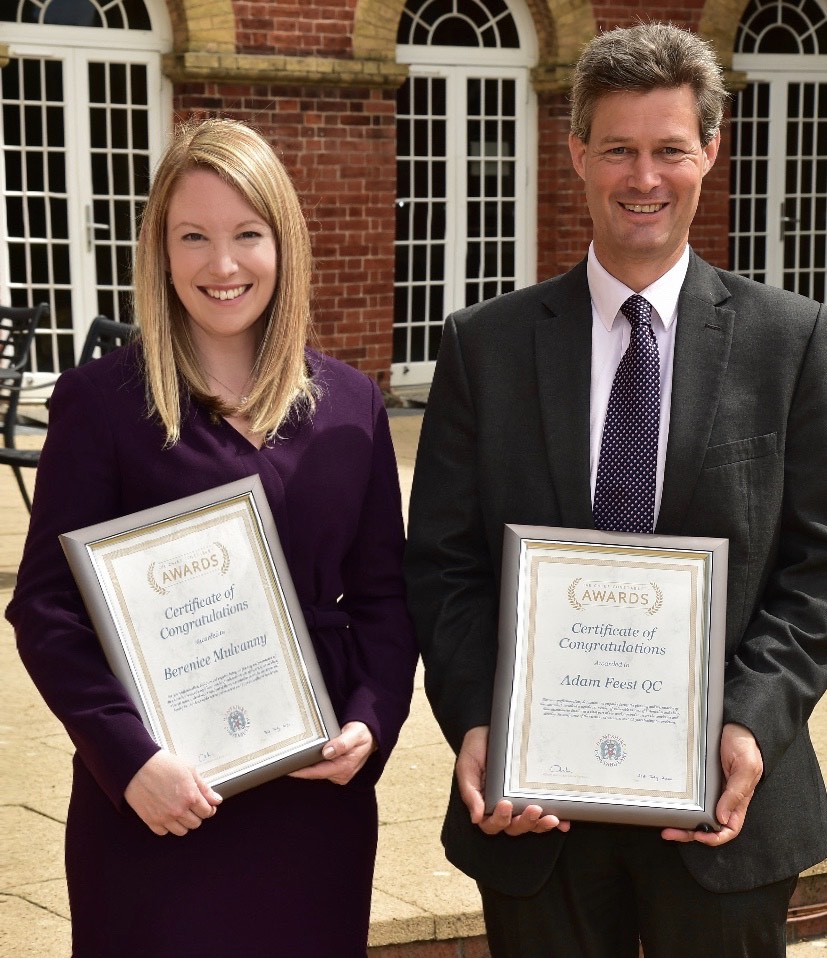 3PB criminal barristers Adam Feest QCAdam Feest QCCall: 1994Silk: 2016 and Berenice MulvannyBerenice MulvannyCall: 2009 have both been awarded a "Certificate of Congratulations" from the Chief Constable of Hampshire for their "professionalism, dedication, empathy and attention to detail" in prosecuting a complicated and high-profile, historical sexual abuse case.
Pictured here, after receiving their awards, are criminal barrister Berenice Mulvanny and Adam Feest QC, 3PB's Head of Crime at the national chambers.
To contact either barrister, please call their clerk Stuart Pringle on 0330 332 2633 or email him on stuart.pringle@3pb.co.uk.