3PB Birmingham hosts AVMA conference for clinical negligence specialists
3PB are delighted to host more than 50 delegates for this two-day course for those who are new to the specialist field of clinical negligence. The event, organised by the charity Action Against Medical Accidents, is especially suitable for trainee and newly qualified solicitors, paralegals, legal executives and medico-legal advisors, and will provide the fundamental knowledge necessary to develop a career in clinical negligence.
Expert speakers with a wealth of experience will cover all stages of the investigative and litigation process relating to clinical negligence claims from the claimants' perspective including contributions from 3PB's own Mark Lomas, Dorian Day and Hamish Dunlop.
#AVMA
#AvMAClinNegBasics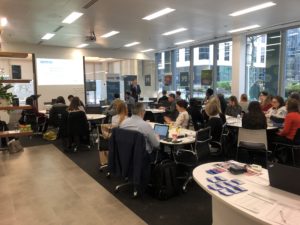 The monopoly on the Western Circuit
Legal 500