3PB backs Road Safety Awareness Week with GloWeek fundraiser
27th October 2020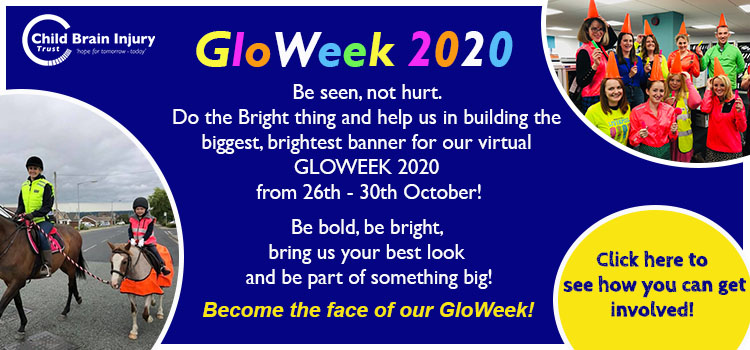 3PB Barristers' large Personal Injury  & Clinical Negligence teams, led by Mark LomasMark Stephen LomasCall: 1983 and Michelle MarnhamMichelle MarnhamCall: 1994, have long supported the Child Brain Injury Trust (CBIT). This week is GloWeek, usually the charity's biggest fundraising week of the year, but the main events in person are obviously cancelled. So 3PB's counsel will instead be dressing up on Wednesday 28th October in bright and neon clothing and raising money for CBIT.
Become the face of 3PB and CBIT's GloWeek campaign by sending a photo of you and/or your team in your brightest outfit to Dave Snook at david.snook@3pb.co.uk. The brighter you are, the more you will glow and the more you will be supporting families affected by brain injury.
The Glowall and 3PB will showcase you, your team, your business, your family and even your pets on the 3PB website and social media.  To participate, we ask for a minimum donation of £5 per person or £20 for a group, please click here.
GloWeek will run all this week from the 26th – 30th October 2020 to raise awareness in schools of children being seen on the roads and not injured when the days become shorter in the winter months.
During GloWeek CBIT provides essential road safety information in schools and relates to how they can protect their brain including why our brains are just so amazing. This year more than ever, CBIT needs you to GLOW!