Peter Collie to speak at FIDIC's International Contract Users' Conference 7-9 December 2021
30th November 2021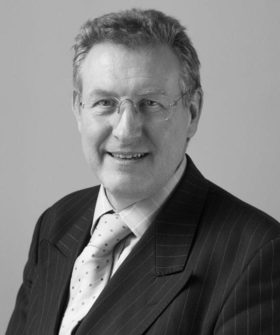 3PB Head of Construction and Neutrals Peter Collie (pictured here) will be speaking at FIDIC's International Contract Users' virtual conference on 7 and 9 December 2021.
A member of FIDIC's Contracts Committee, Peter will take part in the Committee's update session on 7 December 11:20-12:00, looking into the Committee's recent (2021 Green Book, Covid-19 Guidance Memorandum for Consultant's Services) and imminent publications (Guide to the 2017 Suite of Contracts, etc.), as well as their on-going projects (collaborative contracting, PPP projects, etc).
On Thursday 9 December 13:25-14:20, Peter will be on the FIDIC Contracts Committee panel for its Q&A session.
FIDIC is the International Federation of Consulting Engineers, the global representative body for national associations of consulting engineers, representing over one million engineering professionals and 40,000 firms in more than 100 countries worldwide.
The conference will see the launch of the Updated FIDIC Short Form of Contract 2021 (Green Book) and give attendees the opportunity to join a series of discussion tables led by FIDIC experts and engage with colleagues. The Conference's keynote speaker, Sir Vivian Ramsey will share global perspectives on consulting engineering and construction industry, challenges, and journey of travel.
Click here to view the full conference programme and to book your place.
Peter ColliePeter CollieCall: 1994 is a Dual Qualified Chartered Construction Manager and Barrister.  He holds a LL.B(Hons) and LL.M from the Nottingham Trent University.  He predominantly sits as an Arbitrator, Adjudicator and Dispute Board Member with particular expertise in large infrastructure and commercial projects around the world; including Airports, Road, Rail, Power plants and Hotels including PFI and PPP projects.  He has had over 400 appointments as an independent third-party dispute resolver and dispute avoider.  He is on the FIDIC President's List of Adjudicators and has been appointed by the ICC.   He is particularly interested in Dispute Avoidance and a member of the TfL Conflict Avoidance Panel.  He is a member of FIDIC's Contracts Committee.
For more information, please contact Steve Evers or Joe Townsend.