Matthew Wyard completes Advocates pro-bono 25 for 25 Challenge
30th March 2022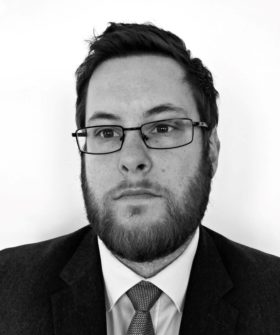 3PB's specialist public and regulatory law barrister, Matthew WyardMatthew WyardCall: 2014, pictured here, has recently completed Advocates pro-bono 25 for 25 challenge. The 25 for 25 challenge encourages barristers to provide 25 hours of free legal advice to celebrate the 25 year anniversary of the pro-bono charity Advocate.
Advocate said ''Advocate's anniversary initiative, 25 for 25: The Pro Bono Challenge, was conceived as a way to promote pro bono and recognise the Bar's amazing contribution to access to justice. You have completed approximately 35 hours pro bono, which is an amazingly generous achievement. Thank you.
It is wonderful to be working with barristers, such as yourself, that have made pro bono a part of their career and are dedicated to providing access to justice for the most vulnerable. Your generosity and compassion are inspiring.''
Advocate is supported by The Bar Council and helps to find free legal help from barristers. Visit the Advocate website for more information.
Matthew's colleague, commercial barrister, Max Schofield completed the same challenge earlier this year, as reported here.
Matthew WyardMatthew WyardCall: 2014 is a specialist public and regulatory law barrister and is recognised as a Rising Star in the latest edition of the Legal 500 for three of his practice areas (education, court of protection and community care) having secured all three rankings on his first year of application. He is a member of the Attorney-General's C Panel of Counsel to the Crown and sits as a Chair in the Valuation Tribunal. He acts in a broad range of public law proceedings for and against central and local government, educational institutions, regulators and corporates.
To instruct Matthew in a public law matter, please contact Practice Director Chris Mitchell on chris.mitchell@3pb.co.uk or call him on 020 7583 8055.