Jonathan Underhill advises Cannabis Trades Association members about critical UK regulations
26th May 2021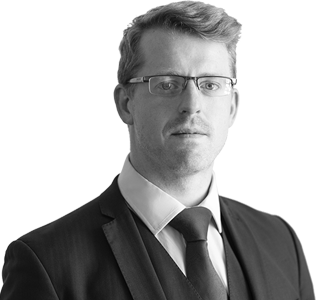 3PB criminal and regulatory barrister Jonathan Underhill joined law firm Mackrell Solicitors and KFP Consulting for an online panel event on 21 May 2021, entitled "Novel Foods – What Now? How to engage with the Regulators" organised for the Cannabis Trades Association and its members.
With the FSA still not providing a definitive list of those CBD suppliers / producers who have achieved validation of their novel foods application, Jonathan and the panel looked at various scenarios and how best to engaging with the Foods Standard Agency and Trading Standards.
The panel covered novel foods applications and validation; enforcing the Regime: What happens when things go wrong; trading standards – the structure and functions; the 5 "P's" of regulation – place, product, person, policy/principles and process; the balance between local and national priorities; engaging better with regulators and how businesses get further support.
Barrister Jonathan Underhill said : "The Novel Food (England) Regulations 2018 are currently little used, given the uncertainty surrounding the current FSA oversight of the industry. In circumstances where traders have concerns, the best course of action is to seek advice early to assist with interactions with trading standards and enforcement teams."
You can watch a recording of this webinar "Novel Foods – What Now? How to engage with the Regulators" here.
If you wish to contact Jonathan about novel foods and cannabis trades' regulation issues, please email jonathan.underhill@3pb.co.uk or contact his clerk Chris Mitchell on chris.mitchell@3pb.co.uk or by calling him on 020 7583 8055.