Family law brunch - via Zoom - 27 January 11am
Thursday 27th Jan 2022
11:00 am - 12:00 pm
Via Zoom
CPD: 1
Price: FREE
Register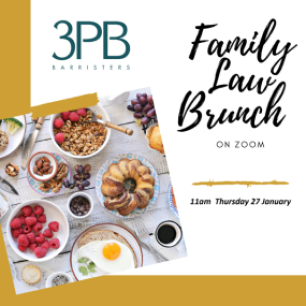 The 3PB family law team wishes you a happy, healthy new year.
We very much hope to see you at our next family law brunch, which will take place via Zoom on Thursday 27 January at 11am for one hour. Your hosts this month will be family law specialists Nathalie Bull and Ségolène Lapeyre.
Nathalie Bull will consider 'Fact Finding Hearings – Tips and Tricks'.
Ségolène Lapeyre will present 'The extremity of discretion: summary disposal of Children Act proceedings'.
We would be delighted to see you on Zoom. Please click on the link above to register.
Venue Information
Via Zoom