Employment law webinar - 8 October - injunctions, restrictive covenants and team moves
Thursday 8th Oct 2020
11:00 am - 12:00 am
Via Zoom
CPD: 1
Price: FREE
Register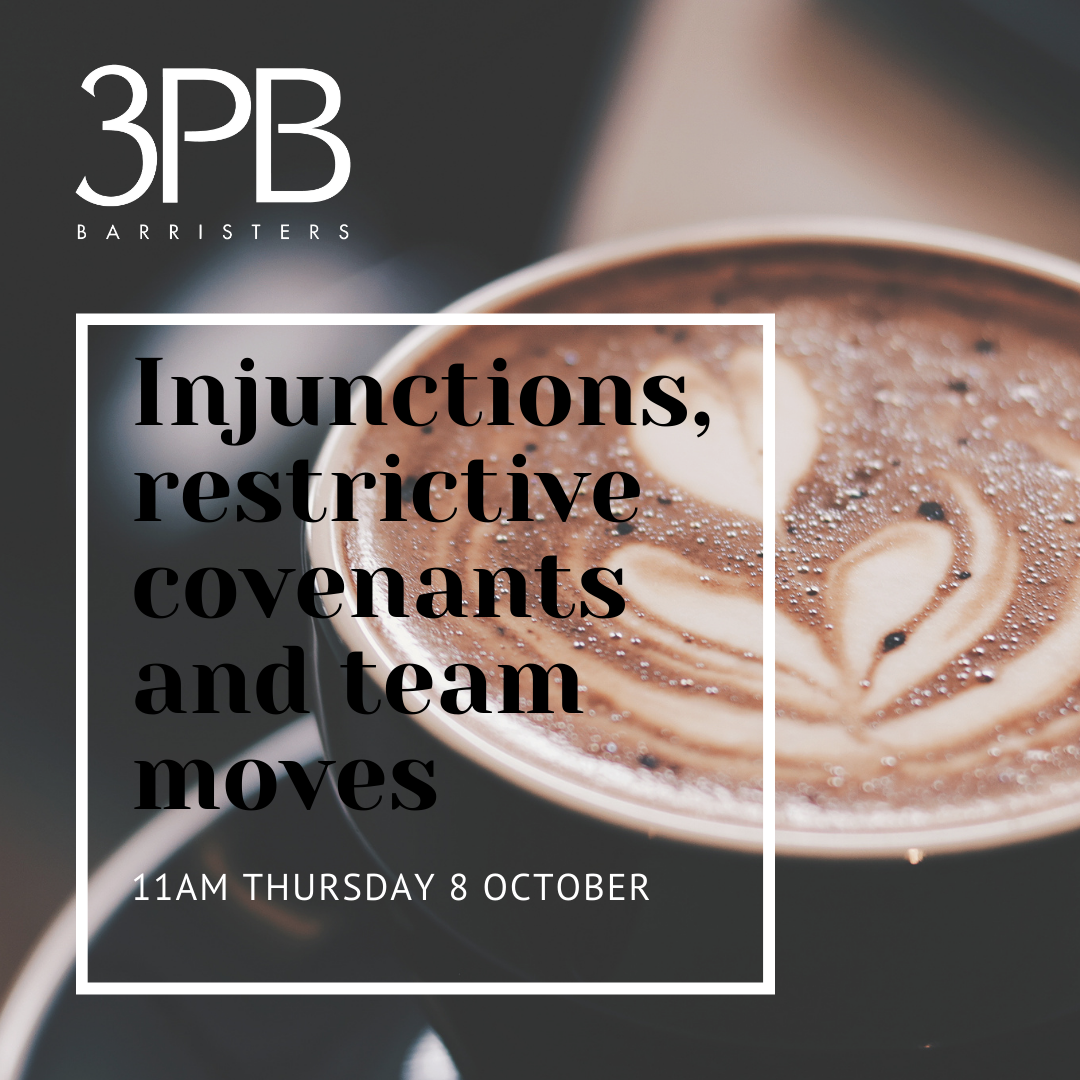 3PB employment barristers Colin McDevitt and Stephen Wyeth will be hosting an employment law webinar on 'Injunctions, restrictive covenants and team moves' on 8th October at 11am.
Colin will provide a refresher on post-termination restrictive covenants, covering:
Competition
Non-Dealing
Stolen Information
In the second half of the webinar, Stephen will focus on practical advice to clients on matters including:
Spotting the signs of those preparing to compete
Appropriate steps to protect interests
Tactics and tips for: ex-employers; ex-employees and new recruiters
Avoiding legal pitfalls
Please click on the link above to register for this virtual event.
Please send us any questions you would like us to address when you register via the link given.
There is no charge to attend. 1 CPD point per session.
Venue Information
Via Zoom