David Swinstead reaches 50 not out!
19th October 2021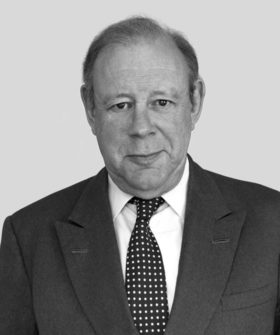 50 years ago this month a bright young barrister (pictured here) took up tenancy at 3PB Paper Buildings (3PB); and he hasn't been allowed to leave since!
All of us at 3PB wish David all the best with his continuing career as a Legal Assessor; a role which he naturally fulfils with great aplomb. All of us owe David a great debt of gratitude for his outstanding contribution to the life of chambers over a very impressive five decades. Many a 3PB barrister past and present has a tale to tell of a kind word from David, instructive words of wisdom or even just a pep talk at the end of a tough day.
We congratulate David on reaching this milestone of 50 years at the Bar. Sadly we are still not allowed to celebrate properly given the current circumstances around Covid-19. Rest assured though, we will be organising a suitable gathering just as soon as practicalities allow.