3PB Barristers raise over £800 for MindOut LGBTQ+ mental health service
11th October 2021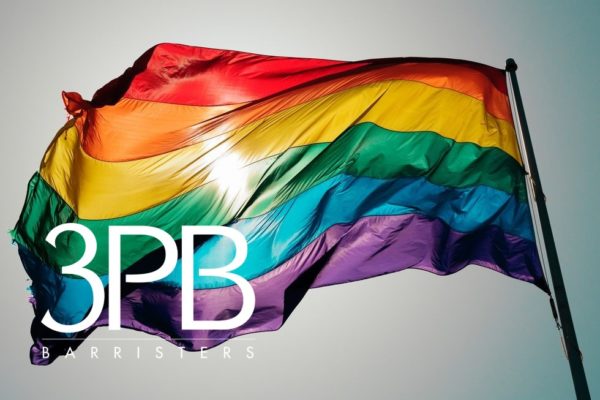 To mark this year's Pride, 3PB's equality and diversity team recently hosted a virtual quiz in aid of MindOut LGBTQ+ mental health service. The quiz was led by specialist employment law barristers Lachlan Wilson and Mark Green.
Thanks to the participants from law firms Hedges Law, Marks and Clerk LLP, Battens Solicitors, Ashfords, SEN Legal, Ellis Jones, Rayden Solicitors, Brendan Fleming Solicitors, Goughs Solicitors, Howes Percival, Weightmans, Admiral Law and Sinclairs Law; consultancy Rod Lingard and 3PB Barristers – a total of over £800 was raised on the night, all of which will go to MindOut.
In first place, winning a luxury hamper was team SEN Legal led by Hayley Mason, Senior Solicitor and Director at SEN Legal. The team also won the prize for best dressed in their impressive ''colours of the Pride flag co-ordinated outfits''. Team Wham Bam (Dawn Sweeney, Suzanne Coleclough and Elizabeth McGrath QC) won a crate of bubbly for the biggest donation during the evening which will be well received by MindOut.
If you were unable to attend, there is still time to donate and show your support for the LGBTQ+ community. Click our fundraising link for MindOut LGBTQ+ here.
MindOut is a mental health service run by and for lesbians, gay, bisexual, trans and queer people with  experience of mental health issues. Click here to find out more about MindOut.
3PB Barristers also attended this year's Pride Parade in Birmingham, alongside colleagues from Birmingham Law Society and the Birmingham legal community. Led by Elizabeth McGrath QC, the 3PB team showed support for the LGBTQ+ community.
If you would like to get involved in our future fundraising events, please email us.