3PB burns the midnight oil for claimant businesses ahead of Supreme Court decision in their favour on the FCA's Business Interruption Insurance test case
15th January 2021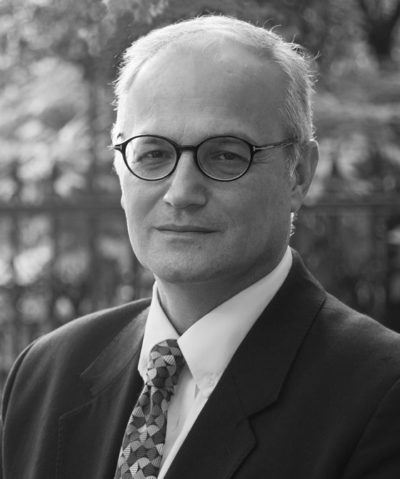 3PB Head of Chambers David Berkley QCDavid Berkley QCCall: 1979Silk: 1999 (pictured here) and fellow commercial litigation barrister Neil FawcettNeil FawcettCall: 2006 have been burning the midnight oil since Christmas ahead of today's test case in favour of their clients, most of whom are small to medium-sized businesses, after the Supreme Court found in favour of the Financial Conduct Authority in their case against Arch Insurance and other UK insurers. Some insurers have already paid out on certain claims, but many have declined pending the Supreme Court judgment despite clear instruction from the FCA to do otherwise.
The two barristers and other colleagues at 3PB are currently advising over 500 UK businesses on making claims for loss of profits against over 30 different businesses'  insurers. As with the original Court ruling in favour of the FCA, much of the argument in each individual case will still relate to the specific wordings of each policy schedule, policy wording, any notice of amendment and the facts of each individual case - upon which 3PB would recommend policyholders take specific expert advice.
In late March 2020 many businesses were forced to close by the government-imposed "lockdown" put in place by a series of amended and re-amended regulations made by government ministers causing those businesses to sustain enormous losses which their owners thought were covered under the terms of their business interruption insurance policies.
Neil Fawcett states that "nearly all of the claims were met with letters of rejection from insurance companies, sometimes putting forward unfounded arguments as reasons to decline paying out under policies obtained often with very substantial premiums. Many insurers, for example, have claimed that the policies were not intended to cover outbreaks of "pandemic diseases" despite no such exclusion-terms appearing in the policy and despite there being clauses ostensibly allowing claims based on the outbreak of disease."
The Supreme Court has dismissed the appeal from the insurers. David Berkley QC welcomed the decision and said that "the Supreme Court have supported the rights of thousands of policyholder businesses up and down the UK in the recovery of losses from their insurers. I am confident that insurers will now settle certain claims and avoid unnecessary and costly litigation. However many claimants' cases will be forced to litigate over arguments relating to quantum, causation as well as these distinct arguments in respect of policy wording which will need to be resolved."
If you wish to discuss a possible claim against your Business Interruption Insurance insurers by your business or your client's business, please contact David Berkley QC on david.berkley@3pb.co.uk or Neil Fawcett on neil.fawcett@3pb.co.uk or by calling their clerk, Practice Director David Fielder on 0330 332 2633 or by email on david.fielder@3pb.co.uk.