Employment law webinar - 21 April
Wednesday 21st Apr 2021
11:00 am - 12:00 pm
Via Zoom
CPD: 1
Price: FREE
Register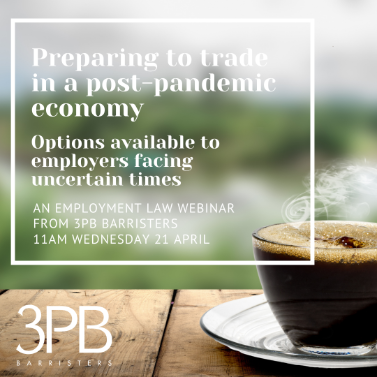 Times are looking up with the prospect of businesses reopening and the restrictions of the pandemic being lifted. While it will be 'business as usual' for many, what happens when trade doesn't get back to pre-pandemic levels?
Gareth Graham and Matthew Curtis examine the options and potential pitfalls for businesses looking to make redundancies or organisational changes due to pressures caused by reduced activity.
The talk will include:
Key considerations for a fair redundancy process
Potential traps and pitfalls
How to modify a redundancy process for employees returning from furlough or maternity leave
Responding to claims of unfair redundancy, or discrimination in the redundancy process
Please click on the link above to register for this virtual event.
Please send us any questions you would like us to address when you register via the link given.
Venue Information
Via Zoom