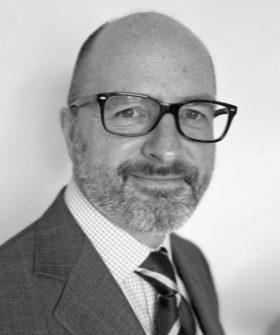 Patrick Heneghan
Year of Call: 1997
Solicitor: 2009
Email Address: [email protected]
Telephone: 020 7583 8055

Clerks Details
Clerk Name: Stephen Evers
Clerk Telephone: 020 7583 8055
Clerk Email:

[email protected]
Clerk Name: David Fielder
Clerk Telephone: 020 7583 8055
Clerk Email:

[email protected]
Clerk Name: Joe Townsend
Clerk Telephone: 020 7583 8055
Clerk Email:

[email protected]
Commercial
Patrick Heneghan's Commercial practice focuses on aviation, banking, commercial disputes, company law, energy, insurance, international arbitration and shipping.
A significant proportion of the matters in which he acts relate to off-shore and foreign jurisdictions, particularly in the context of complex multi-jurisdictional proceedings. These proceedings frequently involve obtaining interim and final injunctive relief, including anti-suit injunctions, pre- and post-judgment freezing orders, security for costs, charging orders and other enforcement relief. Patrick's cross-border litigation experience also includes advising clients in respect of stand-alone and follow-on claims for breach of EU and UK competition law.
Patrick has extensive experience acting as counsel in complex private commercial arbitration disputes as well as in investment treaty proceedings. Patrick has represented clients in a wide variety of different seats (including London, Hong Kong and Paris) and under all the major institutional and other rules (including ICC, LCIA, AAA/ICDR, HKIAC).
Recent cases (Commercial)
Obtaining an anti-suit injunction in the High Court to restrain proceedings in Kuwait amounting to a collateral attack on an arbitration award made in England
Advising in respect of arbitration proceedings under a bilateral investment treaty and ICC arbitration under a policy of political risk insurance for a group of bondholders in relation to their investments in a Latin American country and
Acting for the respondent shareholder company in an LCIA arbitration in London in relation to a multibillion-dollar dispute over control of one of the largest producers and manufacturers of titanium products in the world. The disputes concerned the exercise of put and call options in a shareholder agreement and involved obtaining anti-suit injunctions in the BVI to restrain proceedings commenced in New York, Cyprus and elsewhere in breach of an agreement to arbitrate
Acting for a global industrial company in respect of disputes arising from its interest in one of the largest open cast iron ore mines in Africa. The disputes included commercial arbitration against the co-owner, seated in Johannesburg, concerning breach of a joint ownership agreement governed by South African law; judicial review proceedings before the local courts; and a claim for expropriation of the company's assets under a bilateral investment treaty.
Acting for a South African airline against its Dublin based lessees in relation to the late re-delivery of two Boeing 747 aircraft due to delays arising from the certification of enhanced ground proximity warning systems. Disputes included whether the airline's delay in redelivery caused the loss complained of by the lessees arising from the significant fall in the market value of the aircraft due to market conditions occurring after the contractual date for redelivery
Representing India's leading real estate developers in a series of connected LCIA arbitrations seated in London in respect of disputes under Indian law arising out of a slum rehabilitation development project in India. These disputes included claims by the developer for force majeure and a successful application to the English High Court to set aside one of the resulting awards on jurisdiction grounds
Acting for a leading bank in respect of a default by a high net worth individual under a loan agreement. This representation involved successfully obtaining freezing orders in England and Jersey and advising in respect*t of enforcement action in the BVI, Delaware and Jersey
Bringing a minority share-holder action against one of Eastern Europe's largest social online networking services in parallel arbitration and multi-jurisdictional litigation proceedings. The disputes included claims for breach of director's duties due to the diversion of certain corporate opportunities in the form of instant messengers; minority shareholder actions (in the BVI); and a claim for breach of a shareholders' agreement (LCIA arbitration London)
Obtaining an anti-suit injunction in the English High Court to restrain proceedings in the Middle East and elsewhere amounting to a collateral challenge on an ICC arbitration award made in London on behalf of a US company.
Recent cases (Energy)
Representative matters include acting for:
Affiliated Asian energy companies against an oil and gas major in joined ICC arbitrations, seated in Hong Kong, in relation to disputes arising under long-term take-or-pay gas contracts. The disputes concerned two combined cycle gas fired power stations with a joint output of 1.5GW and included claims for force majeure due to the national grid operator curtailing the output of the plants for grid-balancing reasons
A European electricity company in relation to disputes arising under a long-term energy supply and off-take agreement providing for arbitration under the ICC Rules in Stockholm
An African energy company in associated price review arbitrations, under the UNCITRAL Rules, seated in Geneva, in respect of a number of long-term liquid natural gas take-or-pay contracts. These disputes concerned the continuing relationship (if any) between the price of gas in the relevant market and the prices of a basket of alternative energy sources, as well as the purchaser's own actions in impacting the price for gas in the relevant market
A US energy company in an ICC arbitration, seated in Paris, in relation to disputes arising out of a contract for the supply of equipment for a single-cycle dual-fuel power station in the Middle East
Mr. Heneghan has been identified as a "rising star" in the Guide to the World's Leading Experts in Commercial Arbitration (2013) and as "up and coming" in Chambers UK (2015). He is also recommended in both The Legal 500, where he is praised by clients for "achieving results" (2012) and providing "technically sound advice" (2013), and Chambers UK, in which he is described as "superb" (2013) and a "quality individual" (2015).

His work was recently recognised in the Financial Times' "Innovative Lawyers 2014" report where one of his matters was "Highly Commended" in the Disputes Resolution field.  He is also acknowledged by The American Lawyer as having participated in one of the highest-value international arbitrations of recent years.
View Full CV