3PB Family team boosted with latest recruit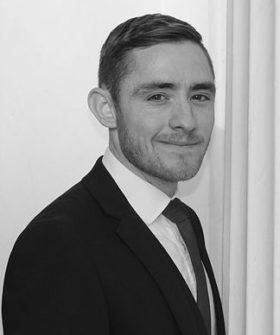 3PB has recruited family law barrister James Legg from Northampton Chambers to work from its flagship London office in Temple.
James represents local authorities, parents, guardians and prospective special guardians in care proceeding and frequently appears in proceedings involving vulnerable clients, cross-examination of expert witnesses and jurisdictional issues. James also has an extensive private family practice work covering applications for Child Arrangements Orders, Prohibited Steps Orders and Specific  Issue Orders, including matters of residence, contact, change of name, schooling, removal of children from the jurisdiction and issues of surrogacy. He is also a well known expert in cases involving suspected parental alienation. His substantial caseload in financial settlement proceedings covers all aspects of tenancy, enforcement, applications for interim relief such as maintenance pending suit applications and trust disputes. James has recently been instructed in cases involving complex cross-continental property disputes and involving third-party intervenors. James frequently advises and represents clients in proceedings relating to enforcement of child maintenance payments, declaration of parentage, non-molestation and occupation orders.
James' international work has also extended to financial services and human rights. James has drafted legal submissions to the Supreme Court of Cambodia on behalf of a Nobel Peace Prize nominee and Member of the Cambodian Parliament when working for the Cambodian Centre for Human Rights in Phnom Penh. He also spent time providing legal assistance to inmates facing the death penalty in prisons across northern-eastern Botswana and has worked alongside the Law Society of England and Wales in responding to international human rights abuses. Prior to joining the Bar, he worked as a consultant with the highly reputable city firm, McCue & Partners, giving advice on a large international dispute relating to government backed investment portfolio and is an expert on crypto currencies and the author of solicitors Peter & Peters guides to "Bitcoin: beyond restraint" and "A Bit less tax".
James is dedicated to utilising his skills to benefit his community and has provided pro-bono family and civil law assistance at community centres. He has worked with the Citizen's Advice branch in Northampton on a pro-bono basis.
Having been raised in southern Africa, James speaks basic Afrikaans, Setswana, French and Spanish and has a keen interest in all sports, representing Botswana at junior international cricket tournaments. He currently plays cricket, hockey and football competitively. James is also an ardent long distance runner, having completed the Cologne Marathon and a number of half-marathons. He remains a diehard Newcastle United FC fan.
quality of client care is excellent
Chambers and Partners