Susi Powis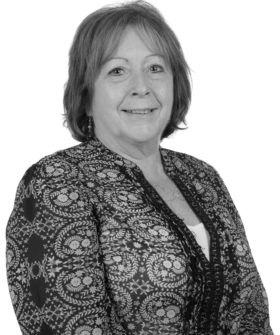 Susi joined the Birmingham team in their new location at the start of October 2017 where she was previously working for the architects who designed the space.
Her role as Business Support Manager involves all day-to-day operations for the front of house and facilities management.  With her history of business development, events and office management, Susi is responsible for organising events and hiring space to fully utilise the space available.
Susi has spent the last 20 years in the construction industry and has a wealth of knowledge and contacts in the local built environment.  With the growth of the commercial team in Birmingham it is envisaged that new relationships can be formed.
A workaholic during the week, weekends are absorbed with family activities, usually around her twin daughters and 2 adorable grandsons.
invariably willing to be commercial
Chambers and Partners