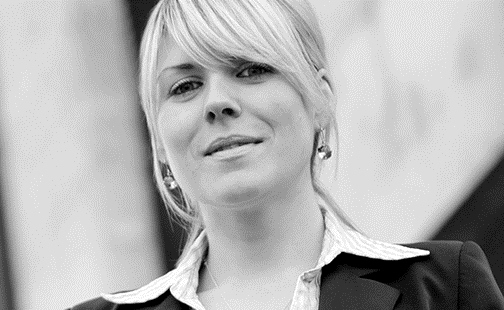 Lydia Pemberton
Year of Call: 2006
Email Address: lydia.pemberton@3pb.co.uk
Telephone: 01865 793 736 / 0121 289 4333

Probate and Estates
Lydia has a traditional chancery practice and has developed an extensive understanding and considerable experience of contentious probate matters.  She acts for clients in respect of a range of estates, from those of a modest value through to those involving substantial sums and including estates with an international aspect.  Her practice covers all areas regarding the validity of wills and testamentary dispositions, both as regards the necessary formalities and in respect of the substantive validity, and she also advises on the interpretation and construction of wills and other instruments.
Lydia has undertaken a large number of Inheritance Act cases and has a firm understanding and extensive experience of TOLATA claims.  Lydia regularly appears in trials and ADR in respect of claims for declaratory relief and consequential orders.  She has also acted on behalf of interpleaders in matrimonial proceedings.
She is Deputy Head of 3PB's Property and Estates group.
Lydia's recent work has included:
Representing the president and other committee members of a Sikh temple in the High Court (Birmingham District Registry) at trial in a claim brought against them by the majority members of the committee – Bal & Ors v Singh & Ors (Costs) [2018] EWHC 119 (Ch) (29 January 2018)
Defending the aforesaid president of the temple in committal proceedings for breach of an interim order
Representing the Official Receiver in the Court of Appeal in response to the defendant's appeal in  Part 81.15 committal proceedings where Lydia had represented the OR– Official Receiver v Brown [2017] EWHC 2728 (Ch) (1 November 2017); Official Receiver v Brown [2017] EWHC 2762 (Ch) (7 November 2017)
Advising and acting for the defendant executor/trustee at an interim hearing in an IHA claim in respect of a potentially insolvent estate due to threatened civil suits and POCA proceedings arising from alleged dealings between the deceased and one of the beneficiaries
Representing a defendant beneficiary to a will-construction claim at mediation in respect of a $13 million Bahamian estate
Advising and drafting Part 64 proceedings for a grant of will in solemn form to beneficiaries of a later will where the beneficiaries of an earlier will challenged the grant on the basis that the testatrix did not have a sufficient understanding of English to execute the later will
Advising and drafting a defence and third party claim on behalf of an executor who was accused of deliberate misconduct through the retention of estate assets
Appearing in the Probate Registry on several occasions on NCPR 1987 applications
Advising on rectification proceedings in respect of a clause in a will which, if taken at face value, denied the surviving spouse a life interest in half the matrimonial property
Representing an elderly claimant at mediation in respect of her TOLATA/IHA claim against a husband from whom she had separated 30 years earlier
Representing a cohabitee at mediation in a TOLATA claim in respect of three residential properties and various chattels
Lydia regularly writes and presents seminars both in chambers and in-house direct to solicitors and other professional clients.  In 2017 this included regular updates on IHA cases and a detailed digest of the Supreme Court decision in Ilott v Mitson and decisions which have followed.
Direct Access
Lydia is qualified to accept instructions directly from members of the public and professional clients.
Covid-19 – A brief look from a probate practitioner's perspective

19th Mar 2020

Lydia Pemberton provides useful probate guidance in the era of Covid-19.

View Publication

The remote witnessing of wills: a last resort

25th Sep 2020

The remote witnessing of wills: a last resort
Lydia Pemberton examines The Wills Act 1837 (Electronic Communications) (Amendment) (Coronavirus) Order 2020 and its impact on the remote witnessing of wills.

View Publication

3PB reviews new changes to the execution of legal documents during COVID-19

19th May 2020

Lydia Pemberton, deputy head of 3PB's Property and Estate team, and Charles Irvine, a member of 3PB's Property and Estates team and Commercial team, have reviewed the new changes to the execution of documents brought about shortly before and since the COVID-19 pandemic and lockdown.

New ways of working have meant a rise in technology and electronic communications which brings new formalities when it comes to dealing with the execution of legal documents. In this article, Lydia and Charles assess the current rules on formalities of deeds and documents and give their detailed response to these frequently asked questions from private client and property solicitors:
• What constitutes signature?
• What amounts to attesting?
• What happens if a deed fails to meet the formality requirements?
• What about formalities for notices and section 44 of the Companies Act 2006?
• What is HM Land Registry's response to the COVID-19 lockdown?
• What are the formalities for wills?

View Publication

A well-regarded junior who focuses her practice on traditional chancery matters, including Inheritance Act claims and will challenges. She also has experience handling TOLATA disputes and Section 50 removal claims.
Strengths: "She is collaborative, communicative and so efficient as well as being legally accomplished." "She is keen to pick up the phone and email to make sure we are joined up in our thinking to present the best case."
Recent work: Acted for the defendant in a claim for revocation of letters of administration of an estate worth £1.6 million based on allegations of fraudulent content included within the oath.
Chambers UK 2021/Chancery - Midlands Bar - Band 2

'Her advice is sound and well-reasoned, and her drafting is succinct and persuasive.'

"Lydia Pemberton, who is described by clients as someone who will 'fight hard for her clients and cut to the heart of an issue to get things done', is highly active in Inheritance Act claims, disputes about the validity of wills, removal of executors, and TLATA matters."
Legal 500 2021 Regional Bar - Midlands Circuit - Chancery, probate and tax – Leading juniors.
View Full CV
Academic qualifications
LLB Durham (hons), 2002-2005
Bar Vocational Course, Nottingham Law School, 2005-2006
TSol Junior Counsel (Regional Panel) 2012-2018
Professional bodies
Chancery Bar Association
Midland Chancery and Commercial Bar Association
Commercial Bar Association
Direct Access
Lydia Pemberton is qualified to accept instructions directly from members of the public and professional clients under the Direct Public Access scheme.
More Information