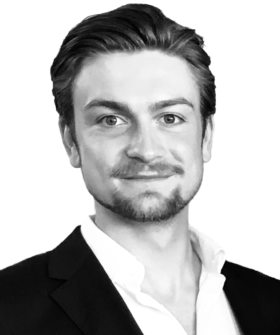 Elliott Stenson
Year of Call: 2021

Overview
Elliot Stenson is a pupil barrister based at 3PB's Bristol office. Prior to joining chambers and whilst studying for the Bar, Elliott Stenson worked as a Rights Advisor for a national charity, providing legal advice to working parents and carers during the pandemic. In doing so, Elliott provided written and oral advice, conducted webinars, and appeared on BBC Radio and the Mayor of London's Employment Law Hub.
During university, Elliott found success in regional and national mooting and mock trial competitions, both as a law and non-law student. In addition, Elliott had the opportunity to engage in litigation through the University of Bristol Law Clinic's specialist inquest team and conduct research for the UN Office on Drugs and Crime through Lawyers Without Borders.
Outside of law, Elliott is a frustrated Tottenham Hotspur fan and enjoys playing football, gaming and keeping fit and healthy.
Academic qualifications
BA (Hons) Philosophy (King's College London) – First Class
MA Law (University of Bristol) – Merit
Barrister Training Course (BPP Law School) – Merit
Scholarships
Haldane Scholarship, Lincoln's Inn
Excellency Scholarship, BPP Law School
Career Commitment Scholarship, BPP Law School